AP CM launches 'AP Police Seva' mobile app, can lodge complain digitally, ensure safety of houses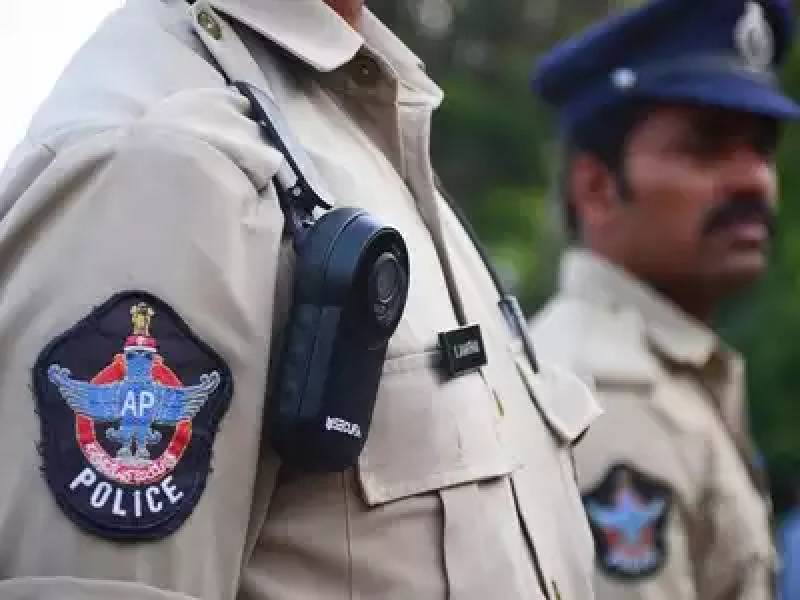 Vijayawada: Henceforth, people in Andhra Pradesh can lodge a police complaint and also get a receipt for the complaint without visiting the police station as the Andhra Pradesh police department has come up with a unique service. A citizen using the "AP Police Seva" mobile application can put in a request asking the police department to register the complaint or to monitor his/her house with CCTV cameras while the family is elsewhere.
Chief Minister Y.S. Jagan Mohan Reddy on Monday launched AP Police Seva mobile application. Speaking on the occasion, Jagan Mohan Reddy said that the app provides over 80 services and that it has many features such as a request for a background check of a probable employee or a probable tenant, filing a complaint, downloading an FIR, checking the status of a challan, applying for passport verification, obtaining no-objection certificates, getting real-time updates on the status of complaints to identifying missing persons and a few others.
With the mobile app, women travelling alone across Andhra Pradesh can now find out whether they are travelling in the correct route and if the area is safe, said the police officials. The mobile application will give all the information about the route, their exact location and the contact details of the nearby mobile police patrol if required, they added.
Depending on the GPS location of the user, the mobile app will tell the woman passenger whether her present location is safe. The department has geo-tagged all scenes of crime in its database. This feature in the app will alert women when they could be in danger.
Apart from including women's safety, monitoring locked houses and a few other features, the mobile app is also programmed to alert individuals (motorists) whenever they are approaching black spots and accident-prone areas without even having to open the app while travelling, using the location of the user.
In a first of its kind, the police department has also provided a facility in the mobile app for a fact-check of fake news, the police added.
Appreciating the efforts of the AP police for developing the app, Chief Minister Jagan Mohan Reddy said that the mobile app will be helpful in strengthening the bond between police and people to prevent possible crimes.