Hyderabad: With a rapid increase in COVID-19 cases, Andhra Pradesh is inching close to the 5 lakh mark of positive cases in the state. On September 5, over 10,000 cases were reported in the state, taking the tally to 4,84,436, as per the official website of Andhra Pradesh Health Medical & Family Welfare department.
As per NITI Aayog experts, three districts in particular are reporting a high number of cases- Prakasam, Chittoor, and Srikakulam.
As per the official website, COVID positive cases in Srikakulam are 27,166. In Chittoor, the number stands at 41,634, and in Prakasam it is 28,032.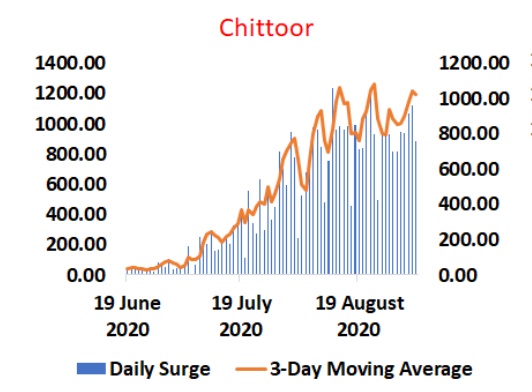 Rising cases in AP districts/ Source: Urvashi Prasad
Public policy expert with the think tank, Urvashi Prasad, states that the growth of COVID-19 cases in AP is higher than the national growth rate.
She further comments that while India (as of September 4) reported 2,905 cases per million population, Andra Pradesh reported 8,723. With total deaths per million population being higher in AP (79) than the national average (51), it also reported a lower case fatality rate of 0.90 per cent.
However, the five-day average growth rate of COVID positive cases has been higher in AP (2.4 per cent) than the national average of 2.1 per cent.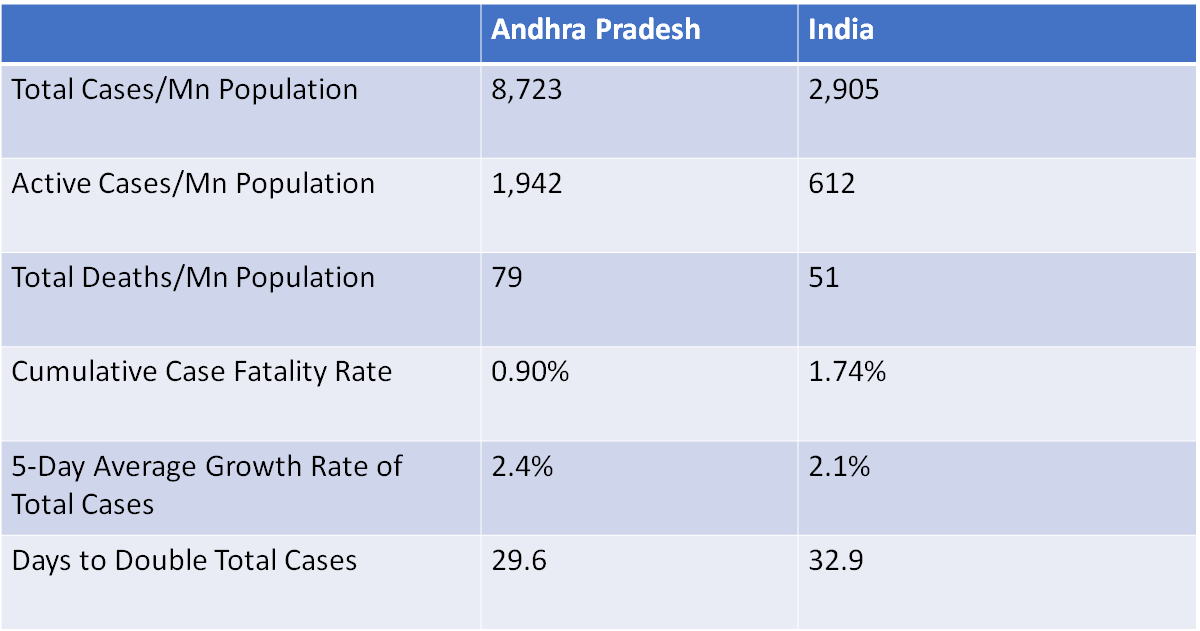 Source: Urvashi Prasad
It also took approximately two days less for the cases to double in the state. In AP, the COVID cases increased two folds in 29.6 days, while nationally it took 32.9 days.
Test Positivity Rate
Summing up the daily test per million population for AP as 74,277, it was analysed that while the number is much higher than the national average, it is resulting in a test positivity rate above 15 per cent. Prasad further commented that the test positivity rate needs to be brought down below 5 per cent, for which health officials should engage in further increasing testing. India's tests per million population were reported to be 38,056.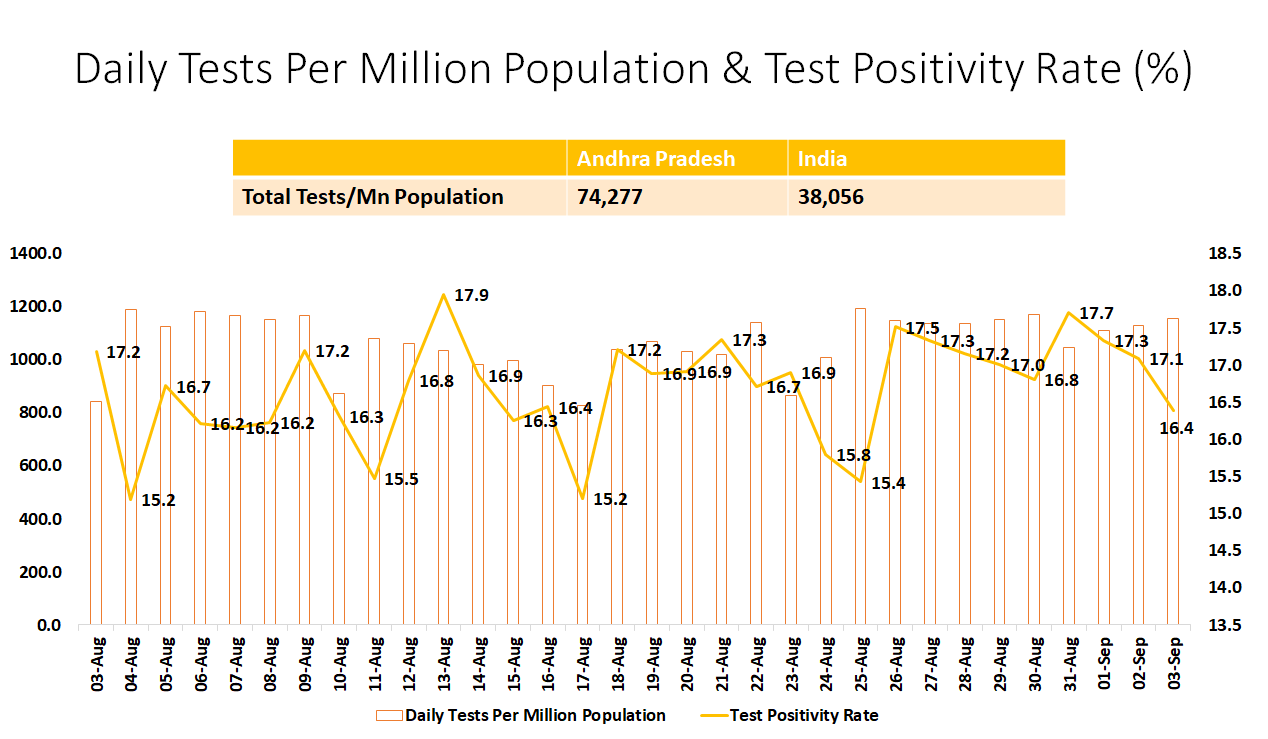 Source: Urvashi Prasad
Also Read: Andhra Pradesh gears up to welcome tourists after lockdown