Andhra Pradesh, Karnataka have highest number of malnourished children in South India: Report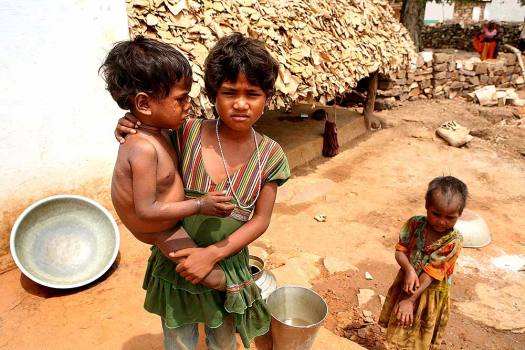 Hyderabad: A new survey has revealed that more than 33 per cent children in Andhra Pradesh are underweight and over 31 per cent have stunted growth.
Data released by Comprehensive National Nutrition Survey (CNNS) for the period of 2016 to 2018 reveals that 33.5 percent of children were underweight in AP while 31.5 percent of showed stunted tendencies.
Likewise, 32.4 percent of children were underweight in Karnataka, while 32.5 percent had stunted growth during the same period. Compared to National Family Health Survey 2015-16, the number of malnourished children has decreased in Karnataka. The national average of underweight and stunting among children is 33.4 percent and 34.7 percent respectively.
However, the same cannot be said for Andhra Pradesh and Telangana. In both states, the prevalence of malnutrition has increased. In Telangana, stunted tendencies among children have increased from 28 percent in 2015 to 29.3 percent in 2016-18. Similarly, the number of underweight children has increased to 30.8 percent from 28.3 percent over the past two years.
Among all the states in the country, Jharkhand and Chattisgarh witnessed the highest number of malnutrition, with 42.9 per cent and 40 per cent respectively. Madhya Pradesh and Bihar also have a high rate of malnutrition among children at 38.7 per cent, as per CNNS.
"There is lack of awareness among mothers regarding the feeding habits of children, especially in the rural areas of Telangana. The state government has spent crores on 'Balamrutham' supplements to improve the health of kids, but more needs to be done. In fact, the government needs to focus on the hot spots where the prevalence of malnutrition is more," Dr Mamata Raghuveer Achanta, activist and founder of NGO Tharuni, told NewsMeter,
Dr Mamata noted that the occurrence of the thyroid is also increasing among the children in Telangana. "Iodine deficiency is a major problem that children face in the state. Feeding and cooking habits need to be changed. Nutritional awareness needs to be carried out vigorously," she added.