In 2020 AD, the whole world came to a grinding halt. It all started in late December 2019 when there were whispers about a deadly, highly infective virus that was running rampant in Wuhan, China. By January 2020, the World Health Organization (WHO) had named this virus "coronavirus" (medically called COVID -19 or SARS - CoV-2). By the 11th March 2020, the WHO declared it a worldwide pandemic and most countries went into physical, economic and social lockdown.
The reason these extreme measures were taken was not that the virus was a major killer (only about 3% of victims die), but because of the high infectivity rate. 25 COVID-19 infected patients would infect 45 healthy people within a matter of 5 days! It was calculated that once the virus made its inroads into a particular country and was not adequately controlled, over 80% of the population were likely to get infected. Also, though the death rate was low, the rate of long term, dangerous complications was high. To make matters worse, this was a new virus, and no one knew how to treat it or limit the damages it could cause.
India reported its first case of COVID – 19 on 30th January, 2020 from Kerala, when a medical student who travelled from the University of Wuhan, China was confirmed positive. As for me, I continued to work normally in 2020 like I did every single year. I have been practising as a Nephrologist at Apollo Hospitals, Hyderabad since 2001. Unfortunately, in February 2020, I developed severe back pain and had to undergo emergency spine surgery on the 18th February.
Fortunately, surgery was successful, and I was recuperating at home while reports of sporadic cases of COVID –19 in India kept filtering in. 8th March onwards, I resumed work at Apollo Hospitals, albeit with restricted hours and activity. By the 18th March, I was back to my usual working schedule of 10 am to 6 pm Monday to Saturday, and 10 am to 2 pm on Sundays and public holidays.
In the meantime, my wife, Sonal, continued running her institute - IPTTA (Integrated Pre- School Teachers Training Academy). Simultaneously, she was travelling all over Hyderabad and doing multiple workshops at various schools imparting theoretical and practical hands-on training on early childhood education to pre-school teachers. Due to our daughter's looming ICSE Board 10th standard exams, she had decided to draw a moratorium on out-of-city travel for a year. My daughter, Nakshatra was busy appearing for her exams, which had started on 27th February, 2020 and she was totally occupied and stressed out…burning the midnight oil! We were left wondering if our "democratic, non-pressuring parenting" through the years had made her incapable of dealing with pressure situations.
While all this mundane stuff was going on in our lives, Prime Minister Modi declared a total nation-wide lockdown from 22nd March, 2020. Only essential services like police, health care, fire- fighting and media were exempt from the lockdown. Amongst health care services, private clinics and nursing homes were shut, and only Government hospitals and private corporate hospitals were allowed to function.
Closer to home, in Telangana, apart from the designated Government Hospitals; Apollo Hospitals, Hyderabad was the only corporate hospital that was permitted by the Telangana government to treat COVID-19 positive patients. The Apollo Hospitals management quickly identified a separate building within the hospital campus that was designated to be the COVID Hospital. On a war footing, the building was rapidly prepared to receive up to 40 COVID- 19 patients at a time. All facilities were made available in this building; including Isolation, ICU, Dialysis, Diagnostics, Nutrition, Telecommunications, 24- hour CCTV Monitoring, Nursing and Doctors.
This COVID Hospital had the advantage of being within the hospital campus but separate from the main hospital, ensuring seamless availability of resources without compromising patient safety.
I knew I was going to be involved in the care of COVID- 19 patients for sure because dialysis patients are at a high risk of getting the infection as they are low on immunity. They also have to visit the hospital regularly at least three times a week on out-patient basis for routine dialysis. This makes them more vulnerable to picking up infections. Statistically, COVID-19 patients have a 10- 30% likelihood of getting new onset of kidney disease. These facts confirmed I would have a high load of COVID- 19 patients in the coming months.
To complicate things further, patients with kidney disease who catch COVID- 19 infections do not manifest the typical symptoms, so it is challenging to identify and isolate them. The Telangana government made matters more difficult by clamping down on COVID-19 testing and not allowing any laboratory to conduct testing other than the two designated government hospitals. So we were supposed to treat COVID-19 patients in our hospital, with very minimal options on testing regular patients to see if they had turned COVID-19 positive.
We were sailing blind through the stormy seas of COVID -19!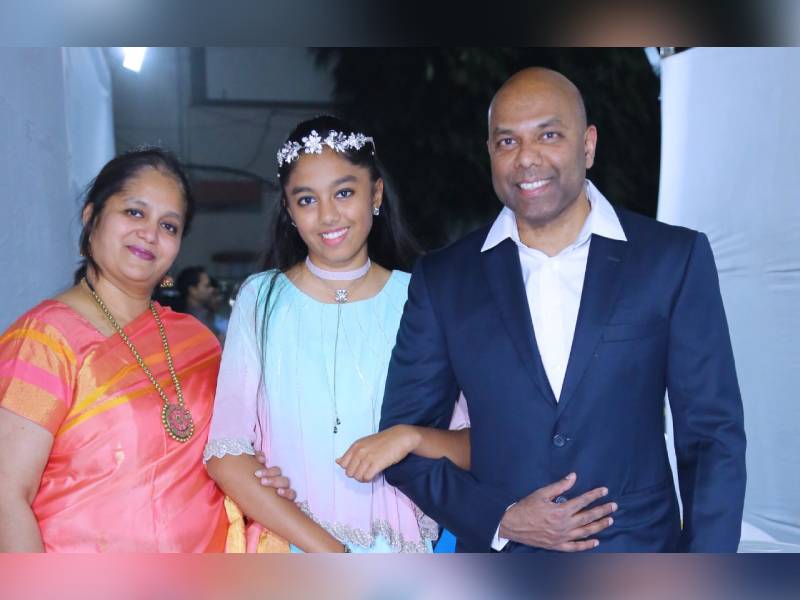 These hurdles worried me, more for the safety of my family rather than myself. They were innocent bystanders put at risk by the fact that I was going to the frontline and possibly bringing back infection with me. People draw the analogy of soldiers going to fight on the war front as being similar. There are many differences here. Soldiers are fighting a seen enemy, usually once in their lifetime (sometimes not even once). They get benefits for themselves and their immediate family members for life. On the other hand, health care workers are fighting an unseen enemy, sometimes more than one at a time.
On multiple occasions during our careers, my colleagues and I have personally fought SARS in 2002, MERS in 2012, H1N1 (Swine flu) in 2015, Nipah in 2018 and now COVID- 19. This, apart from the common infective diseases like TB, Influenza, etc.
Still, the major difference between soldiers and us is this: soldiers do not take their loved ones to the battlefield to fight their wars but health care workers do…
Every.Single.Day…
Health care workers get no extra benefits for what they do but on the contrary get brickbats and sometimes get beaten up! My family was at risk…along with me. My mother, aged 75 years, stays with me. My sister, who is a diabetic, stays on the ground floor of our single-storey house. Obviously, Sonal and Nakshatra stay with me. I was apprehensive about their wellbeing. Yet, at no point in time, ever, was there any doubt in my mind that I would continue to go to the hospital to treat my regular patients as well as new COVID-19 patients. Sonal too was initially scared to see me set off to hospital every day to the battlefield, but she maintained a brave front. She would call me up often at work to ensure I was fine, and if I was continuing to take the usual precautions.
I continued to work through the lockdown following my usual schedule. The hospital provided a sticker which proclaimed "ON EMERGENCY DUTY –APOLLO HOSPITALS" which I stuck on my car windshield to avoid being detained and questioned by the police. I used a mask, face shield, hand wash and gloves while seeing patients. I had lunch alone in my room, even minimised contact with my colleagues. I was extremely careful because I knew that though the risk of death from COVID-19 is just 3% among the general public, it rises to 10-20% among health care personnel due to the higher viral loads they are exposed to.
I was very careful with my family too. When I got back home, I would leave my shoes, stethoscope, pen, wallet, belt outside the door. Go straight to the bathroom, have a shower, wash my clothes separately, change into fresh clothes and only then meet my family members, but still keeping them at a distance as much as possible. I would sanitise my mobile phone at least ten times a day.
During the lockdown, which extended till 30th May, Sonal had to re-invent herself and delivery of her services to Early Childhood Education. Her classroom had to be closed down, and her students were languishing at home. The workshops in various schools of Hyderabad were cancelled as the schools were shut. Sonal had to get on multiple online platforms to connect with her students and continue their training. The curriculum, which was designed for face-to-face interaction had to be revamped and rewritten so that it would be compatible with online delivery and distribution.
Being proactive, she co-founded an online platform of learning for little children which combined the educational pillars of "play" and "education", and is called "my playdate". Its vision being: Empowered Learners are Engaged Learners! (In my opinion, I think "play-education" would have been a way cooler title!). She conducted countless Webinars with school principals, teachers, parents, pre -school owners and other educationers…many of which went super-viral!
Nakshatra had completed most of her examinations before the lockdown. For a month, there was uncertainty about whether the exams would be postponed or cancelled and she continued to study for the remaining subjects sporadically. We were all busy in our respective fields and the lockdown –modified life continued for all three of us. Little did we know that life was soon going to drop a big bomb on us which would devastate us as a family!
By mid-June, 2020, the Telangana government relaxed the restrictions on testing for COVID- 19 infection. This resulted in aggressive testing and an explosion of COVID – 19 cases, which had been masked all these days due to inadequate testing. On a single day, I found out that nine patients of mine had tested positive for COVID -19. I had been treating them for 3-4 days at least without realising they were infected…all due to the limitations on testing imposed by the government. I had been exposed to a large viral load which no amount of PPE (Personal Protective Equipment) or precautions could counter!
On the Sunday, the 21 st of June, 2020, I developed a mild sore throat, fever and body ache. I finished hospital rounds quickly and came home and rested, hoping it was just a routine viral fever. By Monday morning, I had high fever, cough, sore throat, body ache, headache, chills, vomiting, loose motions, loss of taste and loss of smell. I strongly suspected I was infected with COVID – 19 as these were the classic symptoms. Immediately, I isolated myself in one of the rooms with an attached bathroom after packing a suitcase of essentials. I sent my mother to live downstairs with my sister and forbade either of them to come upstairs. Sonal and Nakshatra were told to stay away from me. I just had my mobile phone, my laptop and some books for company. Food was placed outside my door, the door was knocked, and after some time I would open the door, bring the food in, eat it and leave the tray outside for someone to collect it later. Appetite was minimal.
On Tuesday, 23rd June, I drove down to the hospital to get tested for COVID-19. I also did some other tests to look for dengue or malaria or other bacterial infections. After testing, I drove back home and re-isolated myself.
Two days later, I got a call from the hospital, confirming that I had tested positive for COVID -19.
Since I didn't have the danger symptoms of breathlessness and drop in oxygen levels, I decided to self – isolate and opted for home treatment. The only time I interacted with anyone was when I requested Sonal to draw blood samples to monitor my situation. As a qualified pathologist, it was easy for her to collect blood, and this precluded the laboratory people from coming to my house. To prevent infection transmission, she did the sampling wearing full PPE from head to toe. I kept monitoring my oxygen level with a pulse oximeter
device and also my blood pressure, pulse and respiratory rate. This continued till Monday, 29th June, when I was symptomatically the same…neither better or worse.
On Monday evening, I noticed a new symptom. I would get mild chest pain when I attempted to take a deep breath. I assumed it was because of the prolonged cough and tried to do breathing exercises. That night I had a restless, sleepless night. By the next day, I had a worsening cough and chest pain. Fortunately, my oxygen levels were well maintained, so I thought I could ride it out at home.
By night the oxygen levels suddenly started dropping, and I was getting more and more breathless on minimal activity. I called up my Infectious Disease colleague, and he ordered me to come to the hospital as soon as possible. A bed was arranged in the ICU of the COVID Ward. I was too sick to wait for the ambulance, so I called for my driver.
Sonal packed a few essentials, and we prepared to leave for the hospital. I didn't want her to come along, but she refused to let me go alone. As I was leaving, I looked back at my house, thinking "Is this the end? Will I ever make it back home?"
My mother and sister were looking out of the ground floor window, and Nakshatra was looking out of the first floor window…all with brave smiles on their faces.
I waved out to them and croaked, "Goodbye. I might not be coming back ever. Take care of yourselves. I love you all". Nakshatra cried continuously for two hours after Sonal came back from dropping me to the hospital! Our whole family was devastated.
In the ICU, I was found to have dangerously low levels of oxygen (80% as compared to the norm of 96-99%). I was started immediately on oxygen supplementation. My colleagues acted fast. There is no known treatment for COVID- 19, but they started all the available medications that are thought to be effective. A lot of the treatment is still experimental and difficult to procure. I am eternally thankful to them that they immediately started the available treatment. They literally threw the therapeutic manual for COVID -19 at me!
The night of 30th June was the worst night of my life. I was lying on my back, staring at the ceiling, helpless and gasping for breath.
Even the slightest of movement like turning to one side brought on a coughing fit and a bout of breathlessness. I was sure I was going to die that night, alone and isolated, away from my loved ones. No one to hold my hand as I passed away into oblivion. Sonal would be a
single parent, and Nakshatra would experience life-long trauma as a child with just one parent. They would always struggle financially and never be able to enjoy the lifestyle they were used to when I was alive. My discomfort from the bright ICU lights which were searing into my eyeballs paled in front of these thoughts.
If the night of 30th June was the worst night of my life, then the day of 1st July was the worst day of my life! All the earlier "worst days of my life" were superseded by this particular day. There was no improvement in my medical condition at all. I was still gasping. Getting breathless with minimal movement and all the other symptoms of COVID -19 persisted. Sonal kept in touch via video call. Even though I had not improved, I kept reassuring her that I had. However, she understood I was faking it when a single, big, fat tear rolled down my left cheek while I was talking to her. I had a little bit of "rainy-day" money in my consultation suite, and told her to pick it up, gave all my account details to her…basically tying up all the loose ends in case of my demise.
By the evening of the 1st July, I still hadn't improved.
Lying on my back, staring at the ceiling with the bright lights seemingly streaming across my eyes. Like the streetlights whiz past your eyes when you lie down in the back seat of a car and look out of the window as someone takes you on a long night drive. Multiply the
brightness of the lights a 100-fold and the speed of the car by 10- fold….and that is how I felt.
At this time, one thought, a terribly clichéd one, kept repetitively going through my mind for no reason at all..." it is always darkest before the dawn". I couldn't agree with this thought as the dawn seemed unattainable at that time. (Later on, I learnt that I had used this very same phrase in January 2020 to console and counsel one of my juniors who was facing troubles on personal as well as professional fronts! Like they say…" no good deed ever goes unpunished!")
Late evening, I was lying on my stomach - this is supposedly the best position to adopt when you have COVID-19 with breathing problems. This position is called "awake proning". So I was awake proning and feeling very, very sorry for myself indeed and I was asking, "Why me? Why, God? Why me?". Then I heard a voice inside me say: "You loser! When you got selected into the premier medical institute of the country, CMC, Vellore for MBBS, you didn't ask 'why me?'; when you got a wonderful life partner, Sonal, you didn't ask 'why me?';
when you got a wonderful daughter, Nakshatra, you didn't ask 'why me?'; when you achieved great professional success, you didn't ask 'why me?'; when you developed a large fan following due to your physical fitness and musical talent, you didn't ask 'why me?'. Then
why are you asking 'why me?' now?? Don't be a quitter…buck up and go fight this out!!"
That changed things. Suddenly, my body gave a massive jerk, like I was trying to shake a large weight off my back. I clearly visualised a huge, bull-like creature jumping off my back and running away! I recollect its appearance distinctly: it was the size and appearance of those automated rodeo bulls we ride in children's' amusement parks, with a time limit for staying on. The one that keeps rotating and rocking and rolling till you fall off it? It had reddish- brown and silvery plates all over it, reminiscent of Iron Man's costume. After it jumped off my back and galloped away, I immediately started feeling much better as if I had got rid of my very own "COVID Bull"! My breathing became easier, my chest pain reduced and I began to believe that I was going to survive. I showed steady improvement that night and had a reasonably good sleep after 3 days.
As a doctor, I have often heard critically ill patients narrate near-death experiences and vivid visions. I had always been sceptical about them, dismissing them as unscientific. Now I was experiencing it myself. I saw the other side of medicine and healing. It was an eye-opener; a humbling experience.
The next day, 2nd July, dawned bright, and I was feeling better. I continued to improve throughout the day. However, in the evening, there was another shock awaiting me. I got a video call from Sonal. She was calling from the ICU of the COVID Hospital. She, too
had been admitted there with cough, a positive COVID-19 test and significant lung injury on her CT Scan! At first, I didn't realise she was calling from the ICU; she was laughing and smiling and seemed happy. I thought she was pretending to boost my morale.
When she told me that she too was admitted in the ICU, I was shocked and demoralised. "What about Nakshatra? She is alone at home! How will she manage?" was my immediate reaction. "Don't worry, I've made all arrangements at home" said Sonal. "Our maid, Nagamani, who has been working for us for 20 years and is as good as part of the family, will stay back at home and look after her."
Knowing Sonal's flair for arranging things, I immediately relaxed and focussed on how she was coping in the ICU. Later on, my colleague who was on ICU duty that night told me "Ravi, this is the first COVID- 19 ICU patient I've seen that is happy and thrilled to be admitted!".
Subsequently, Sonal told me "when you were admitted and isolated from all of us and were fighting for your life all alone, I had just one agenda in my life. To go to the hospital, get you cured and bring you back home to us. God answered my prayers and sent me to the ICU
myself so that I could accomplish my goal."
She was started on the same treatment as me. She showed gradual improvement. I, on the other hand, continued to improve rapidly and the next day was certified fit to be shifted from a single room ICU to a double room ICU. Sonal was also deemed fit, and we were both shifted to a double room ICU that night. We were thrilled to be roommates again! We continued to improve symptomatically, though slowly; COVID-19
is a stubborn disease and invariably leaves long term sequelae. Our focus was on how Nakshatra was coping all alone at home. We kept in close touch with her and Nagamani via video calls. We kept telling ourselves "all will be fine…it is always darkest before the dawn". The
dawn hadn't yet arrived for us because just as we were recovering physically, we got another emotional and mental shock.
On the 6th July our maid, Nagamani, who was the sole caretaker of Nakshatra, had symptoms of COVID-19. We directed her to isolate herself and arranged for her to be tested. On 7th July, we got to know that Nagamani too had tested positive for COVID-19. This new blow almost brought us to our knees. We instructed Nagamani to isolate herself in one of the rooms at our home and isolate Nakshatra in another room. We got ourselves discharged prematurely from the hospital, promising the doctors we would continue treatment at home and be obsessively careful. We rushed back home to handle this new crisis.
As we drove out of the hospital, on our way back home, the whole world looked so bright and different. Having come from very jaws of death, every little blade of grass looked greener than usual, every whiff of wind was refreshing; every inch of the sky appeared bluer than ever. We thanked God that he spared us and that we were still alive to enjoy this beautiful world he has created. We reached home and went straight upstairs to meet Nakshatra and Nagamani and ensure they were okay. Nakshatra was hale and hearty, but Nagamani had some mild fever and body ache. The three of us immediately isolated ourselves in two separate rooms, leaving only Nakshatra to roam free in the house. Since Nagamani had very mild symptoms and had no breathlessness, and her oxygen levels were normal, I decided to treat her at home itself.
She began responding well to the treatment. Our routines continued, with a lot more medications added to both Sonal and my armamentarium. Our dark cloud continued because both our CT Scans showed severe lung damage and we were now focussed on limiting the lung damage so that we didn't become lung cripples in the future. However, now we could see a tiny little silver
lining on our dark cloud. We were very impressed with how Nakshatra had handled herself with grace and dignity when both her parents were fighting for their lives in the ICU.
She did her daily chores without complaining and assisted Nagamani in the running of the house. She continued attending her school online classesregularly. Sonal felt her "democratic, non-pressuring parenting plan" was working and she felt vindicated. She continued to direct her IPTTA team online. I continued online consultations via the telemedicine facility of Apollo hospital. The ICSE Board confirmed that the 10th class final exam results would be announced on 10th July. Nakshatra was petrified of seeing her results and asked us to see them for her. The results came out at 3.00 pm on the dot. We could not believe our eyes.
She had scored 100 out of 100 in 6 subjects, topped her school with the highest aggregate of marks ever scored in the history of her school and averaged 98.6% in the toughest Board exam in the country! She was also among the top five ICSE rankers in the entire city of Hyderabad. Our dark cloud had disappeared, and the dawn was shining brightly! The only thing that remained of our dark cloud was the silver lining!! In the next two days, we got some more good news. Sonal was selected to be an all India Trainer for the Early Childhood sector with COAE International Pvt Ltd. (An ISO 17021 Accredited Certification Body).
Their mission: "to create value in the education sector worldwide through improvement in educational processes /systems & compliances". On the very day of my hospital admission, Sonal had written an exam organised by them to be an ISO 21001:2018 Internal Auditor for educational institutes. This after going through their 8 day-long training sessions which happened to coincide with my home isolation phase. It is a very prestigious exam with a very high pass mark cut-off of 76/100. She happened to pass with flying colours successfully! A true testimony to her grit and perseverance under conditions of extreme stress.
As the icing on the cake, one of my academic papers was accepted for publication by the Indian Journal of Nephrology, which is the foremost kidney journal in India. Now it seemed like our silver lining was being lined with gold!
Today is 22nd July, and we are all much better and improving rapidly. COVID -19 has a long memory, and we will need at least a month to completely overcome it. We will surely do it. It needs grit, courage, belief, God's blessings, goodwill of people and good luck to do it. Here I need to mention the rock-like support of our driver and manager, Ranjan Kumar Parida. From day one of the pandemic, he was with our family through thick and thin. At great personal risk, he stood by us and helped us out at every possible stage.
As luck would have it, he was the only member of the family, apart from Nakshatra, who was spared from COVID -19. He was with us right from the beginning and my family will be forever grateful to him for his invaluable help. COVID- 19 continues to run rampant throughout the world. To date, there are 14.5 million people infected, and over 6,50,000 have died of this terrible disease. In our country, 11,18,043 people have been infected, and 27,497 people have died.
To put things into perspective, in 2020, so far, COVID -19 has killed more people around the world than any other conceivable cause of death. Save for diabetes and TB…and COVID-19 will soon overtake these to be the biggest scourge of Humankind in 2020.
The world changed dramatically in 2020 into two distinct eras. The pre –COVID era and the post – COVID era. Have there been any positives? Unlike some wag, alluding to COVID – positive status, who said "the only negative word of 2020 is the word positive"; I personally believe there have been quite a few positives: The age-old measures of hand washing, personal hygiene and cleanliness have made a comeback in a big way. Social distancing and avoidance of large gatherings is always good for avoiding communicable diseases. People have suddenly discovered the value and importance of family. People have become more independent and can perform their chores like cooking, cleaning, plumbing, washing clothes, etc themselves. Online platforms are burgeoning and many people have the option of working from home.
Research has shown that this increases productivity. Our lifestyle has become simpler and healthier. Though the economy is shattered, it will soon recover because people have learnt to live within their means and cut out unnecessary expenditure. The credit card culture of buying something without really having the means to do so has reduced. From the medical field, Telemedicine, which has always been the need of the hour, has received a big shot in the arm.
Think positively about the COVID crisis, be brave and bold (but not foolhardy), strictly follow social distancing guidelines, be empathetic with your fellow humans. Do not panic, trust the frontline COVID-warriors and I guarantee you Humankind will survive this crisis.
Just hang in there till 2021 by which time we will get an effective vaccine and effective modes of treatment for COVID-19.
Hum honge kamyaab! We shall overcome!!
Dr. Ravi Andrews
Dr Andrews is a Nephrologist at Apollo Hospital, Hyderabad.