Apollo Hospital found guilty of not raising bills over Rs 200 registration fee, slapped Rs 50000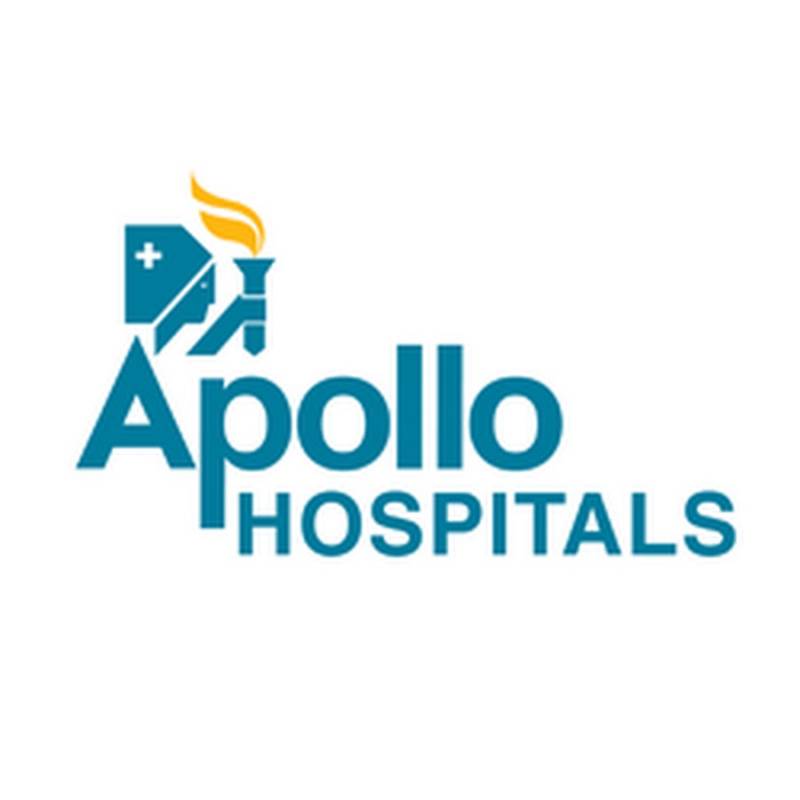 Hyderabad: Apollo hospital-Jubilee hills branch has been fined Rs 50,000 by GST sleuths as they failed to raise invoice (bills) for an amount of Rs 200 collected as 'Registration fee' from first-time customers visiting the hospital.
The Hyderabad Commissionerate of GST were acting upon a complaint filed by Mr. Vijay Gopal.
Speaking to NewsMeter, Mr. Gopal said, " Six months ago, I visited Apollo Hospital- Jubilee hills along with my mother for medical consultancy. The desk at the hospital asked me to pay Rs 200 as registration fee as I was for visiting them for the first-time, and this is excluding the Rs 900 consultancy fee. They failed to provide me a bill on the Rs 200 paid."
The founder of Forum against corruption Vijay Gopal filed a complaint with the GST- Hyderabad sleuths. Six months later, the enforcement agency found Apollo Hospital staff guilty.
The GST statement said, "You ( Apollo Hospital) have admitted that you have not been raising bills/ invoices for the amount of Rs 200 collected as registration fee from customers and that 'henceforth' you will issue GST invoice along with receipt towards the registration charges."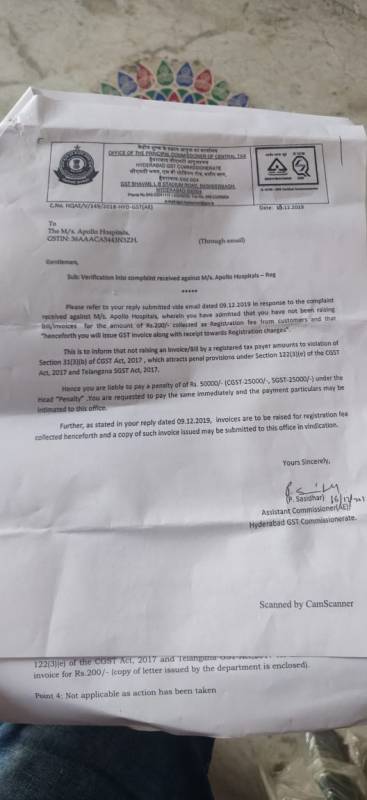 The order also said Apollo Hospital management has violated GST norms. "Not raising an invoice/bill by a registered taxpayer amounts to violation of section 31(3) (b) and Central -GST act 2017. This violation attracts penal provision under section 122 (3) of the GST act 2017 and Telangana SGST act 2017. Hence you are liable of paying Rs 50000 (CGST – 25000, SGST- 25,000)".
The GST sleuths have asked the hospital management to raise bills for the registered fee collected from henceforth. However, it is to note that, Besides Apollo, many other private hospitals, including Yashoda, have been collecting registration fee of Rs 200 from first-time visitors, besides high consultancy fee. Many have questioned the hospital desk in this regard to these unfair practices.
"The GST sleuths responded six months after I registered the complaint. I request the officials to act as quick as possible in the interest of the public. There is no element called registered charge fee; it is an unfair practice of the hospital", added Vijay Gopal.