Hyderabad: After a tiresome week, Arun (name changed) visited Amnesia Lounge Bar, a high-end resto-pub in Jubilee Hills, for a relaxed weekend. After spending two hours, he was levied five percent service charge on his bill. Since Arun was aware that the service charge is not mandatory, he refused to pay.
This is not an isolated case of fleecing by restaurants and pubs. Nearly three years after making service charge in restaurants and bars fully voluntary, not many customers are still aware of the rule. Customers have been paying tips to waiters in addition to service charge without an iota of knowledge that it is not mandatory.
Despite the government's directive, many restaurants continue to levy a five to 10 percent service charge. This is in addition to the service tax or the GST on the food and service.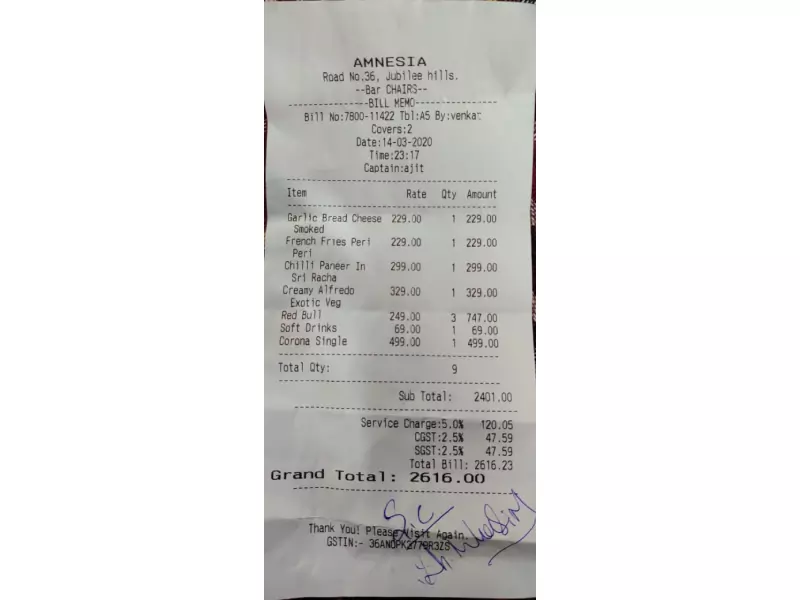 Srikhande Umesh Kumar, president of an NGO `Know Your Rights Society', who has filed a case against Amnesia told NewsMeter that restaurants and bars are cheating customers in the name of service charge.
"A year back I filed a complaint against Dirty Martini for levying service charge. They were later fined Rs 10,000. The Legal Metrology Department has the authority to book restaurants if they ask for service charge. However, that is not always happening. Airl Live asked me to pay 10% service charge" he said.
According to the Ministry of Consumer Affairs 2017 guidelines, the invoice must display that the service charge is voluntary, and the column should be left blank for the customer to fill up before making payment.
Some restaurants restrain customers from entering the premises if they do not agree to pay the service charge. Many customers believe that they are liable to pay service charge to restaurants.
"It is only after completing the meal that the customer is in a position to assess the quality of service, and decide whether to pay a tip and if so how much. Therefore, if a restaurant considers that entry of a customer amounts to his or her implied consent to pay a fixed amount of service charge, it is not correct," said the government guidelines.
Umer Kumar said restaurants are playing a psychological game with the customers by humiliating them if they refuse to pay the service charge.
"Even when customers refuse to pay, the restaurants make personal comments to humiliate them. To avoid such situations, most customers just settle the bill without asking a question. At the end of the day restaurants are exploiting the customers," he said
NewsMeter has accessed several bills which clearly show that not only Amnesia, but The Glass Onion, Air Live are other resto bars levy service charge on customers.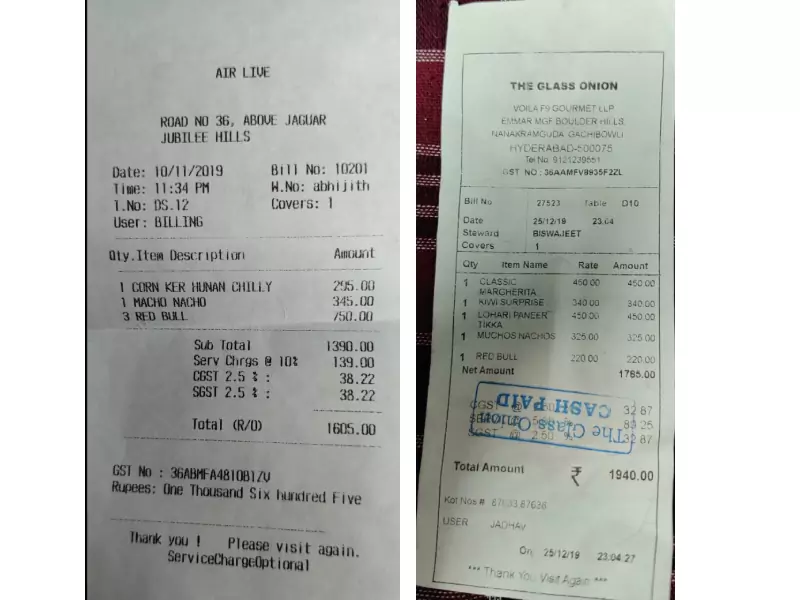 However, the restaurant and hotel owners have a different interpretation of the government guidelines. They claim that the restaurants have the right to charge the customers if they are informed before that a service charge will be levied.
"It's up to the restaurant to decide if the service charge needs to be levied or not. However, the customer needs to be aware of the charge. Also, the amount levied does not go to the owners. A certain percentage of the fund is distributed among the staff," Ashok Reddy Kanpharla, President of Hyderabad Hotels Association told NewsMeter.
Jaganmohan Reddy, Assistant Controller of Legal Metrology Department in Rangareddy district told NewsMeter that placing an order by a customer amounts to their agreement to pay the price displayed on the menu card along with the applicable taxes.
"Charging for anything other than that, without the consent of customer would amount to unfair trade practice as defined under the consumer Act", he said.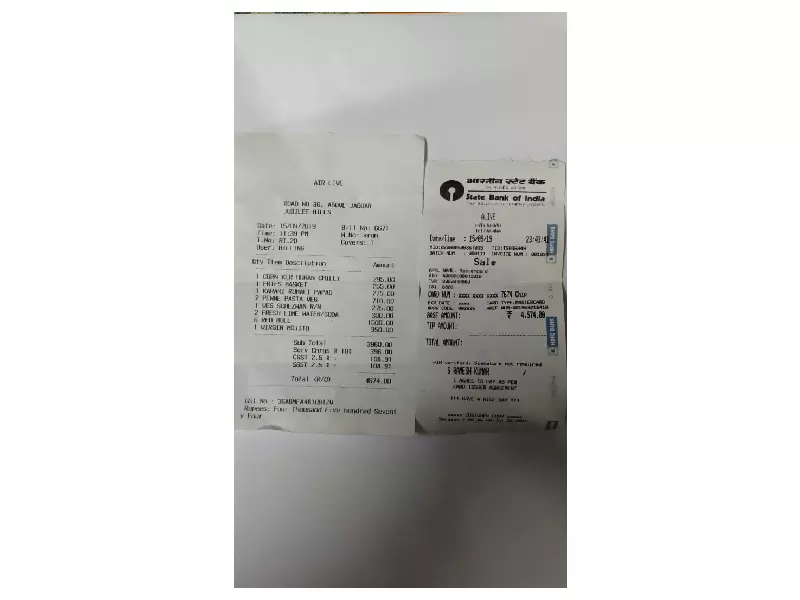 Reddy said that most of the people are not aware of the fact that service charge is optional. "Because of this reason rarely any complainant approaches us. Two months back we received a complaint against a restaurant for levying service charge. A case has been registered against the restaurant," he said
The officer said under the act Legal Metrology Department is not in a position to fine restaurants and bars that charge service charge. "All we can do is register a case and take it to the consumer court," he added.