Hyderabad: Art has been a part of expression since the Stone Age. Paintings on the rocks by our ancestors helped us understand their lifestyle and how they evolved.
In the wake of the dreaded Covid-19, many artists are trying to create awareness about coronavirus by painting at public places like roads and walls. In a similar way, a Hyderabad-based artist has painted about the microorganism on the wall at the bus station at Amangal village in Ranga Reddy district, 60 km away from Hyderabad.
Satya Gannoju, hailing from the same village, has completed M.Sc in painting. He, with the help of 10 local artists, completed the painting on the wall measuring 100x11 feet on April 15, 2020. They also painted on the road at the bus stop.
With an aim to make people know about the precautions to keep Covid-19 at bay, the artists drew an imaginary face of the virus urging public to stay at home.
"After the lockdown was imposed, I had been sitting idle at home and so, with the help of a few of my artist friends, I thought of painting at the bus stop. The police and others provided the paints and we painted on the wall and road."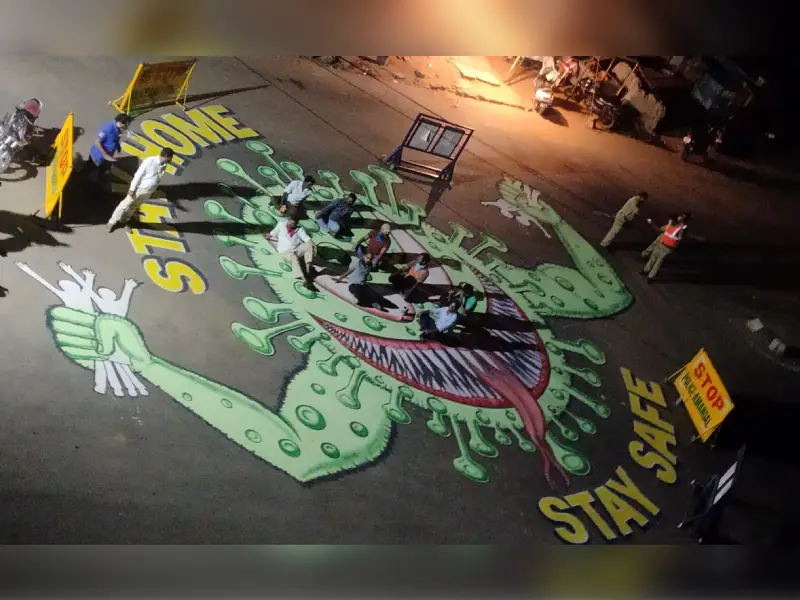 The painting at Amangal bus station depicts how police, medical professionals and sanitation workers are risking their lives being the frontline warriors. The mural painting also detailed on the use of hand sanitizers and how to maintain personal hygiene to protect one's own self from the pandemic.
Satya is an animator by profession but had not left his hobby of painting.
After graduating in 2004, he began painting mythological characters and so far, he sold 300 paintings. "I usually paint pictures of gods on canvas. Some of my paintings had been put on display at galleries and painting exhibitions. I also did paid projects of mural paintings."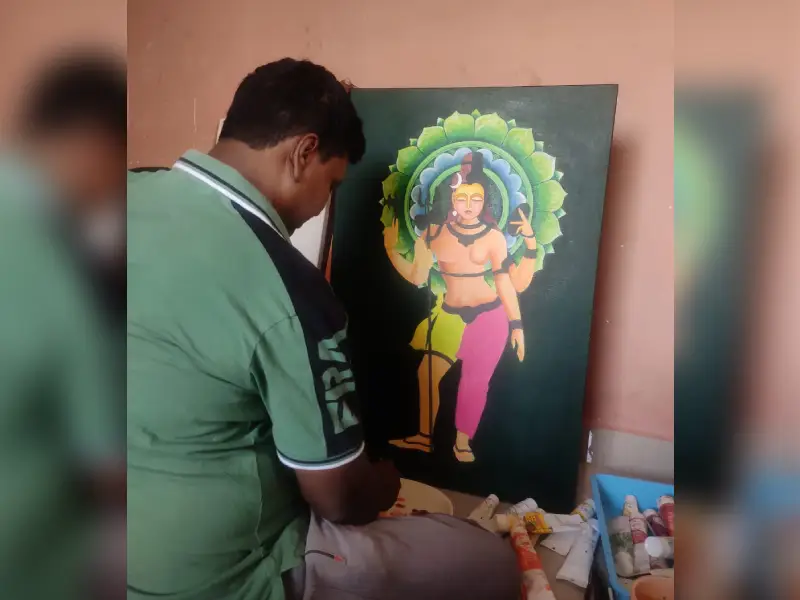 "The police, local leaders appreciated us for the paintings at the bus station. I felt happy for receiving recognition for my work and I also am satisfied that I could give back something to the society through my art."