Hyderabad: At a time when the State is under complete lock down with a total and strict ban on supply of liquor, pictures of a constable working with the Telangana police department consuming liquor has gone viral on social media. While there is no objection to him consuming liquor, as he was not on duty at the time and was very much at his home, how he procured the liquor is a question before the public and the department.
The man in question is identified as Vijay Bhaskar Reddy, working as a head constable at Petbasheerabad police station under Cyberabad commissionerate in Hyderabad city. On Friday, the man while consuming liquor at his home, clicked selfies on his mobile phone and shared the same in a WhatsAap group 'Venkatadri Praja Sankalp' group, which has a few of his neighbours.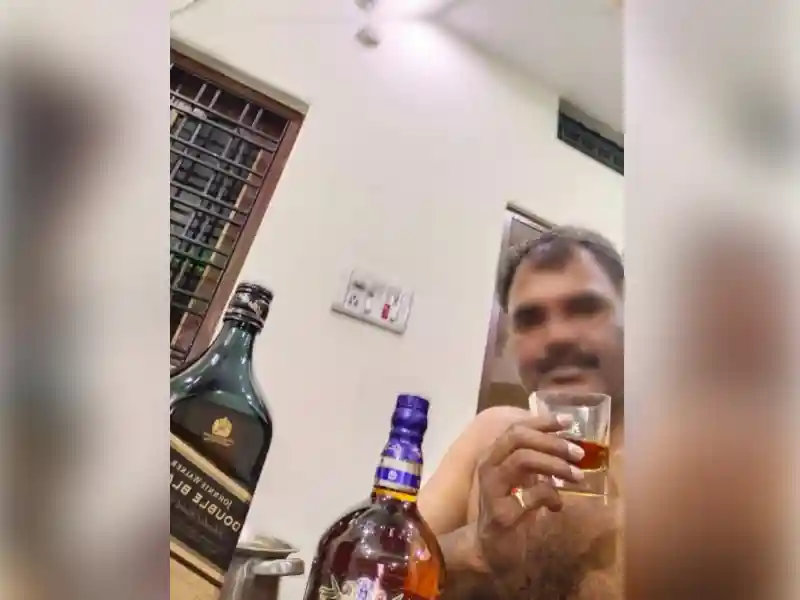 As soon as the pictures were shared, some of the members cheered him, but many others questioned him about how he could procure alcohol and if he had misused his position in getting it. Furthermore, the residents took up the issue with senior police officials of the Cyberabad commissionerate, stating that while the entire police force is fighting restlessly against coronavirus, such staff damage the efforts put in by the entire force.
As the pictures went viral, an inquiry has been initiated against him, to know if the picture was clicked recently during the lockdown or if it was shared by someone with a malafide intention. And if clicked during the lockdown, how he got liquor is being probed. It was learnt that the constable has been asked to submit an explanation, following which an action is expected.