Hyderabad: With a huge blow to ABVP, the ASA-DSU-SFI-TSF alliance made a clean sweep with record margin in the 6 executive seats for the students' union 2019-2020 of the University of Hyderabad (UOH).
Abhishek Kumar (SFI) was elected president with a record of 2205 votes. M Sree Charan (DSU) won the vice-president post with 1843 votes and Gopi Swamy (ASA) was elected as general secretary with 2039 votes.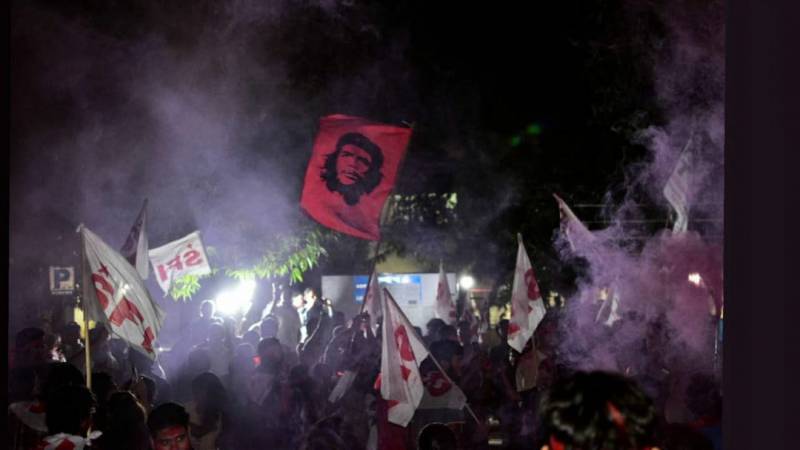 Rathod Pradeep from TSF was elected as the joint secretary with 2040 votes, Priyanka Badrasetty from ASA as cultural secretary with 1898 votes and Sohel Ahamed from SFI as the sports secretary with 1776 votes.
"ABVP could not reach 1000 votes in any posts. Over the last one year, the ABVP led Student's union was trying to implement the RSS- BJP agenda in UOH. They were welcoming self-finance courses and grade autonomy. The previous union utterly failed in addressing student's issues. This victory is a collective reply to the exclusionary policies of BJP-led centre in higher educational institutions," said Abhishek Kumar, the new president.
"This university is no more an open space to express our dissent. The campus democracy which we enjoyed over the years is lost. To hold a protest the students need to take permission from the administration. It has lost its old legacy. The reservation policy has been constructively violated by the university administration. Same is the state of zero-backlog system. A student who is having atleast one backlog cannot be promoted to the next semester. The previous student's union was silent about all these. This mandate clearly shows that the student community is no more going to believe the fake promises of ABVP," commented the new general secretary Gopi Swamy.
When asked about the changes in UOH that students may hope for this year, Mr Abhishek replied, "We have three major agendas. We will fight hard to stop self-finance courses and any attempt towards privatisation of this university. Basic infrastructure facilities that needs to be ensured in any public-funded institution, will be taken care of and the open space for free debate and discussion will be restored."