Hyderabad: An auto-rickshaw carrying seven children to Abids Grammar school met with an accident here at Abids on Tuesday morning. Reportedly all children have escaped with minor injuries. They were rushed to Aditya Hospital, Abids.
"A two-wheeler which was in front of the auto slammed its brake suddenly. Hence the auto driver also had to brake suddenly because of which the auto overturned injuring the seven children. However, the children are all safe in the hospital," CH. Saidi Reddy, SHO, Saifabad.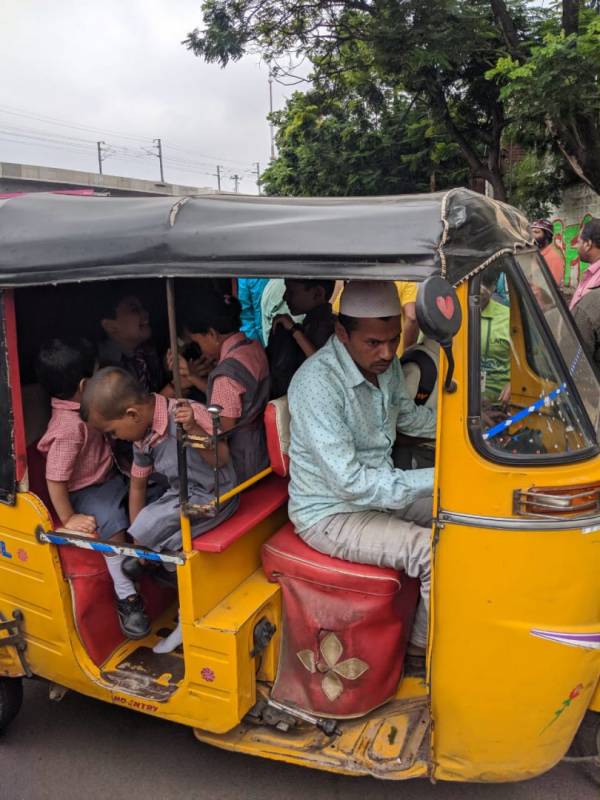 Reacting to the incident Child Activist Achutya Rao said, "According to the Juvenile Justice Care and Protection Act of Children, schools have to ensure the safe transportation of their students. If you see the Abids road, there is heavy traffic, especially in the morning school hours. However, there is barely any regulation of traffic by the police. It is dangerous for auto rikshaws filled with school kids to travel through Abids road. This kind of negligence results in such accidents".