Srikakulam: A significant portion of Sea coast at the Bay of Bengal at Baruva in Sompeta Mandal in Andhra Pradesh eroded due to tides on Saturday. A large number of locals visited the place to witness the erosion. Officials identified erosion of beach at Baruva, Ramayyapatnam, Isakalapalem and seven other villages.
Erosion took place in the location close to the beach tourism resorts and guest house located at Baruva. District Srikakulam Tourism Promotion Officer (DTPO) N.Narayana Rao said that the resorts are not affected.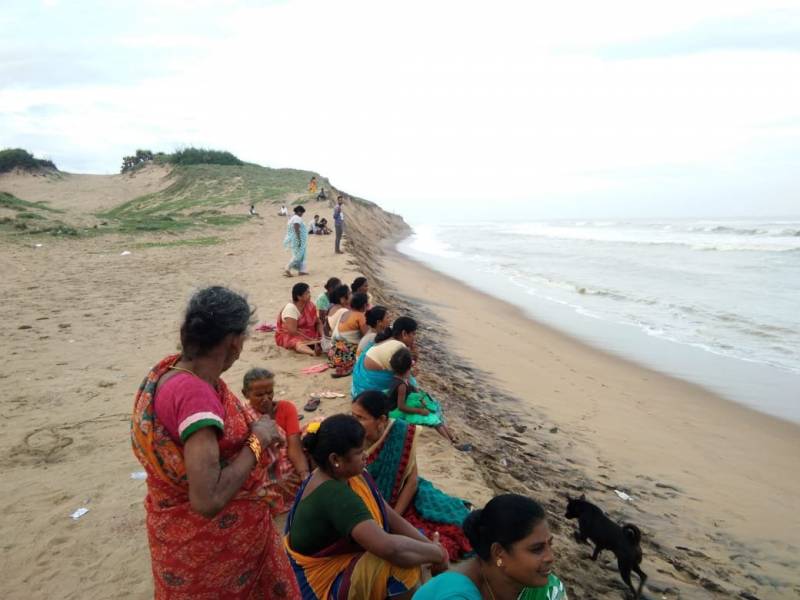 " I didn't see an erosion of Baruva beach in 50 years," says 66-year-old Bhuvaneswara Prasad Panigrahi of Baruva village.