Highlights
Family has been awaiting justice for 79 days
Hyderabad: Family of BHEL Hyderabad officer Neha Chouksey, who allegedly committed suicide over harassment by colleagues, has been seeking justice 79 days since her death. The 33-year-old account officer of Bharat Heavy Electricals Limited hung herself at her Hyderabad residence on October 17, 2019.
In her suicide note, the employee, a native of Bhopal in Madhya Pradesh, had accused the Deputy General Manager and six other colleagues for mental harassment and rape threats. According to the family, Neha was afraid that she would become another Disha, and they added that the tipping point was the DGM's comment. "He had told Neha's colleagues in front of her that she would be raped. She was scared that she would become another Disha and this forced her to take the extreme step," said Neha's sister Nutan Chouksey.
Since her death, Neha's family members have been visiting Miyapur police station seeking progress in the investigation. Her family and friends have been holding candlelight protests and social media campaigns seeking justice for her suicide.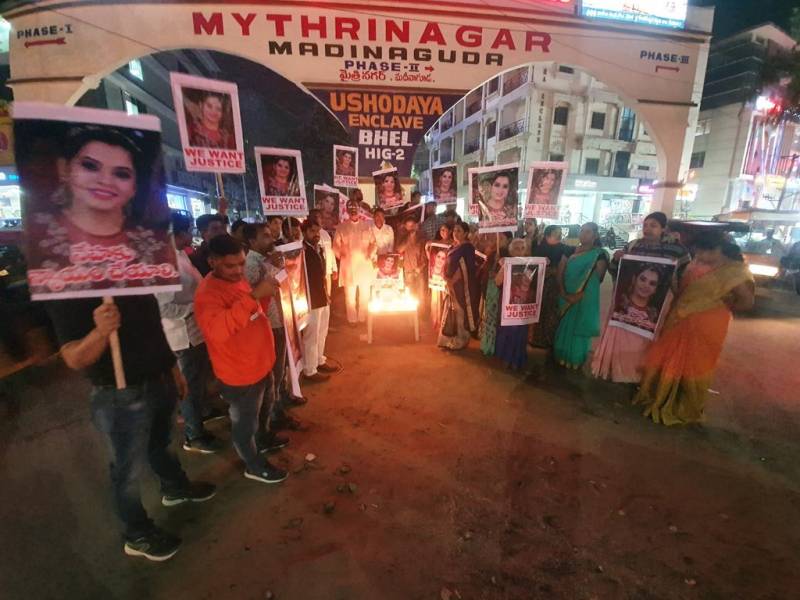 Nutan told NewsMeter that it'd been 78 days since Neha's death. "Despite solid evidence, the police have taken no action against the accused. Neha had mentioned all names in her suicide note. We have also submitted the recording of last phone conversation I had with Neha, in which she names everyone who was harassing her," Nutan added.
The family complained that the narrow investigation is only attempting to claim that Neha was mentally unstable. "Every time we ask, the investigating officer says that forensic investigation is still going on her suicide note. They are sceptical about her mental fitness. How is that possible? Even the day before Neha's suicide, she was working as an account officer for BHEL, and her life was lively," Nutan noted.
The family believes that this is a defamation case involving 10-15 people from Hyderabad and Bhopal. Neha had been working for BHEL for the past ten years. The trouble began when she applied for a transfer from Bhopal. After her marriage in December 2017, she applied for a transfer from Bhopal to Hyderabad, where her husband works. Four months back, Neha transferred to Hyderabad.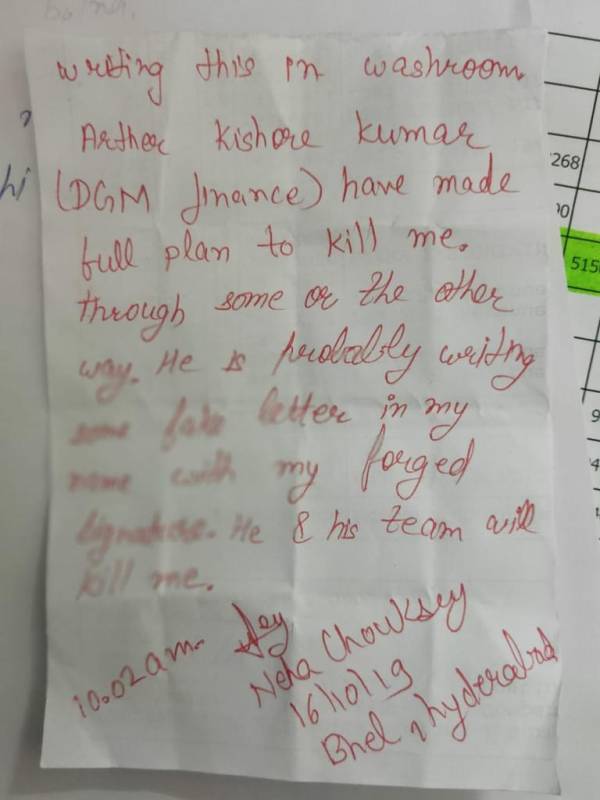 Nutan mentioned that once Neha had put in her transfer papers, her colleagues began to behave "insanely" with her and later spreading gossips about her. Neha shook it off and moved to Hyderabad, where everything was fine for a month. "After that, a few people from Hyderabad BHEL started the same form of harassment. The only difference was that at Bhopal, it was only women, but in Hyderabad, the male employees, including the DGM, were involved. It is a case of defamation and its part of a big conspiracy," Nutan said. According to the family, the accused used to group around Neha and made sarcastic comments.
Neha had always felt being continuously monitored
The problems don't stop at just sarcastic comments. Reportedly, Neha feared that her colleagues were tapping her mobile and spying on her. According to Nutan, Neha had a feeling that her every movement was being monitored. It became even more prominent, as the accused would sarcastically mention whatever she did during her personal time, which she never shared with anyone at the office.
They were able to know what she was wearing, whether she went to a mall, a movie, or even to Ramoji city. She understood that she was being spied on, but the reason for it remained a mystery. According to her family, Neha had approached Cyberabad cybercrime with a complaint that somebody is monitoring her, and she is feeling insecure. On October 11, she filed a cybercrime case regarding the same. However, the police had asked the family and Neha to change their number and denied the initial justice. It is much like what had happened in the initial stages of Disha's disappearance.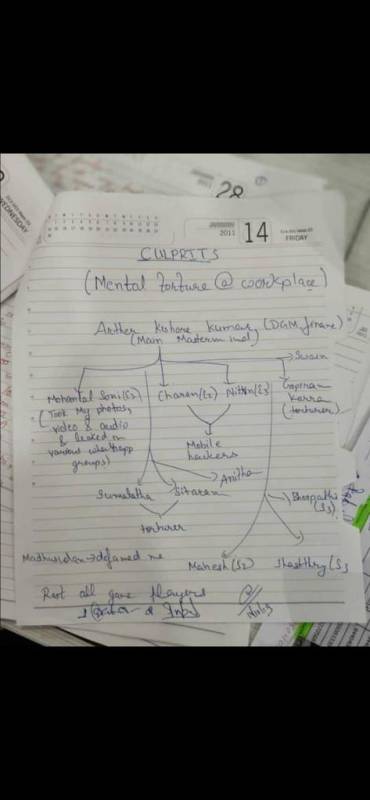 Miyapur police have booked a case against the DGM and seven other employees from Hyderabad BHEL.
Investigating officer of the case, DCP A Venkateswar Rao told NewsMeter, "We are waiting for the legal opinion. Arrests will be initiated based on the that and final report will be submitted in the court."