Visakhapatnam, May 7: Families on May 7th had to run away from their houses after styrene gas began to leak from a chemical plant near Gopalapatnam in Visakhapatnam city.
Tragedy struck Vizag city on Thursday when eleven people were killed including two children and over 1,200 others fell sick after (styrene) gas leaked from the LG Polymers plant at the Gopalapatnam area.
As per reports, the leakage started around 2.30 am from LG Polymers plant at RR Venkatapuram near Naiduthota in Vizag city.Due to the gas leak (Styrene Monomer) , people living in over 4-kilometer radius suffered from vomiting and breathing problems. Panic gripped the area as people ran out of their houses for safety.
The state health authorities have confirmed, that, out of eleven, eight were brought dead to the hospital. The decease have been identified as Appala Narasamma (45) Kundhana Shreya (6) A Chandra Mouli (19), CH Gangaraju (48) R Narayanamma (35) , N Grishma (9), Meka Krishna Murthy (73). Among them is a nineteen year old A Chandra Mouli, a young student pursuing MBBS.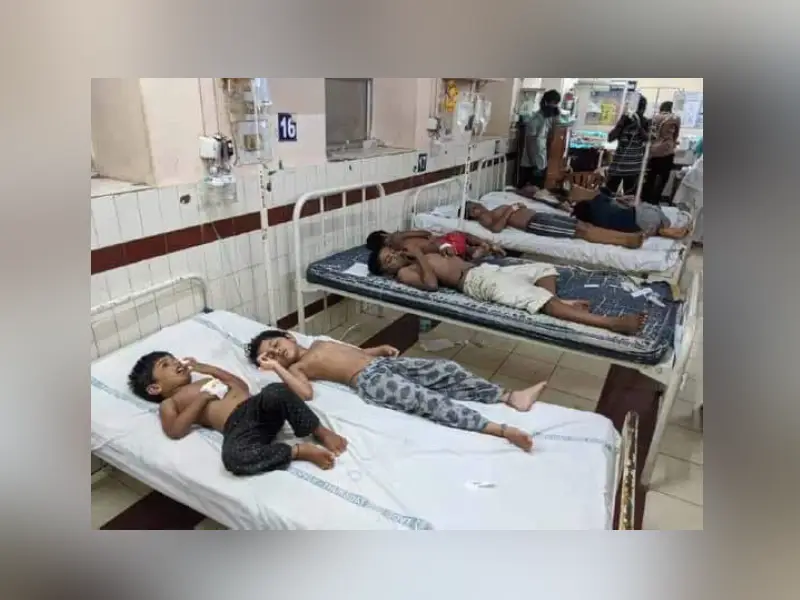 The nearby agriculture fields were filled with people who had fallen ill after inhaling the styrene gas from the LG Polymers plant. The gas reportedly started leaking at 2.30 am when maintenance work was in progress.
While dozens of people proceeded towards Meghadri canal, hundreds others locked themselves inside their houses in a last-ditch effort to save themselves from the gas. Those who failed to reach safe destinations fell unconscious on the fields and roads.
The NDRF and SDRF teams were forced to break open the doors of the locals to shift them to the hospital for treatment. A major evacuation drive is underway.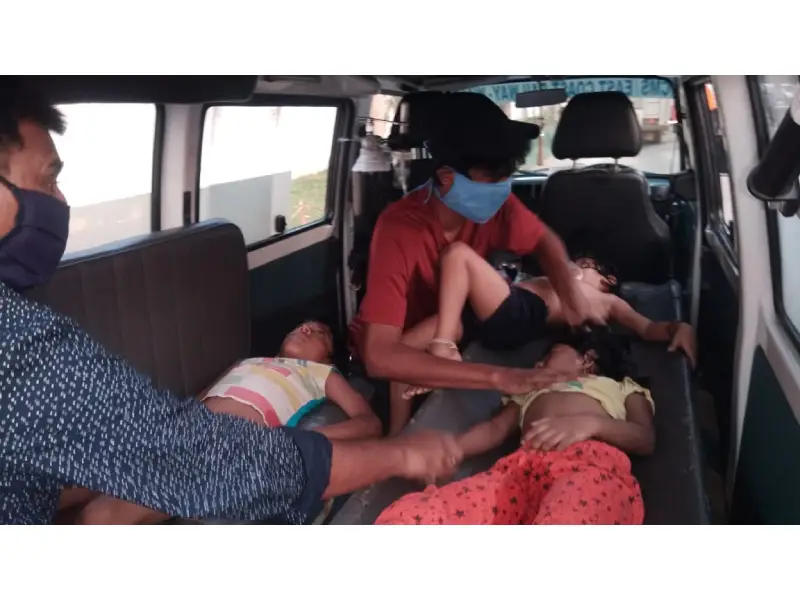 Gopalapatnam police of Vishakapatnam have booked a criminal cases against LG Polymers India management, following the gas leak mayhem
The Gopalapatnam police were acting on a complaint filed by Village Revenue Officer, M V Subba Rao. The complainant said, "On May 7th, at around 3.30 AM gas emanated from LG Polymers India located in RRV Puram Cluster of Gopalapatnam. Following this the surrounding villages were affected. This has endangered human life in Vishakapatnam. Due to the fear all the villagers ran to the fields, roads in search of a safe place. The gas leak has killed eight and scores are affected. I request police to take action'.
The police have a booked a criminal case against the LG Polymer management. A case under sections 278 (Making atmosphere noxious to health) 284 (Negligent conduct with respect to poisonous substance) 285 (Negligent conduct with respect to fire or combustible matter) 337 (Whoever causes hurt to any person by doing any act so rashly or negligently as to endanger human life) 388 (Extortion by threat of accusation of an offence punishable with death or imprisonment for life) of Indian Penal Code.
Visakhapatnam Collector V. Vinay Chand, Police Commissioner R.K. Meena is monitoring the evacuation exercise