Hyderabad: On Saturday's episode, Nagarjuna has given clarity to Kattappa mystery. He also commented on the performance of all the inmates during the first week.
Before going into further details, check out the happenings in the house that took place yesterday.
All the inmates composed a song on Gangavva and danced to it. Harika and Abhijeet developed a good friendship. They spoke about the problematic inmates. Gangavva told Ariyana that she would like to stay in the house as long as her health cooperates. It rained and the housemates danced to the songs played by Bigg Boss. Amidst the difference of opinions in the house, the housemates did shopping with the luxury budget points they earned.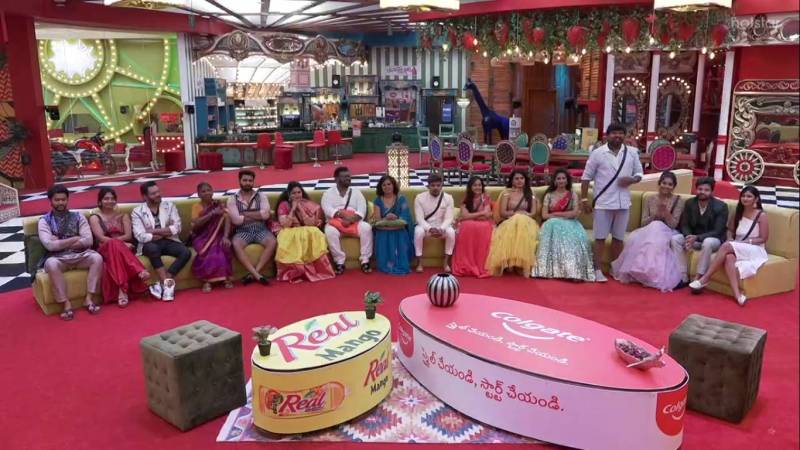 Nagarjuna interacted with the housemates and instilled confidence in Gangavva that she can stay for a long time in the house. Nagarjuna commented that Noel's over-thinking created problems in performing the tasks. A majority of the inmates too agreed with Nagarjuna in this regard.
Nagarjuna appreciated Akhil's behaviour in the house and asked him not to break down. Nagarjuna also suggested Monal not to cry in every situation as it could land her in trouble.
He appreciated Divi, Harika, and Lasya and asked Karate Kalyani to not become aggressive in the house. Superstar Nagarjuna also told Suryakiran not to get involved in everything that happens in the house.
Later, the inmates played a game. Sohal Ryan and Ariyana gave some cards mentioning different qualities to the inmates.
Oosaravelli - Sujatha
Kakarakaya - Divi
Romantic - Akhil
Dustbin - Abhijeet
Chichupettadam - Kalyani
Drama Queen - Harika
Baddhakam - Surya Kiran
Loud Speaker - Noel
Thopu - Gangavva
Perfect - Devi
Cry Baby - Monal
Bakara - Lasya
Mirchi - Mehaboob
Joker - Amma Rajasekhar
After the game, the inmates unanimously picked Lasya as Kattappa but Nagarjuna announced that there is no Kattappa in the house. He also made Lasya as the captain of the house.
Sujatha, Gangavva,and Abhijeet were out of the eliminations. They are safe. Nagarjuna will reveal the name of the eliminated contestant on Sunday's episode.