Hyderabad: Yesterday's episode had Rahul Sipligunj nominated after he failed to match up with the other's score in the task. The housemates struggled to keep themselves safe from the nominations this week. Bigg Boss also announced the race to the finale and it appears that this has put a lot of pressure on the contestants.
The upcoming promo by Star Maa gave viewers a glimpse into a verbal clash between the couple, Varun Sandesh and Vithika Sheru. It shows Vithika becoming serious during a task. She is seen shouting at the contestants not to be physical in the task.
Varun Sandesh, who is termed 'Mr. Cool', is seen losing his temper as Vithika shouts at the housemates. "This is a physical task. People get hurt. Get that? Go sit aside if you don't want to play. I am hurt too. Did I complain about it?", Varun Sandesh screams at his wife Vithika.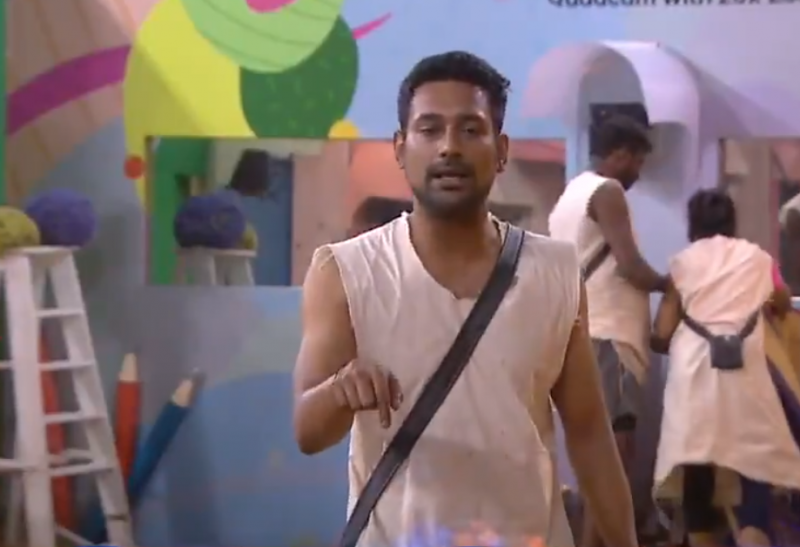 Vithika is then shown defending herself during this verbal clash. Vithika even tries to avoid her husband Varun Sandesh's taunts by covering her ears. It is expected that Vithika will give up playing the task further. Well, this is not the first time the couple has argued with each other during the tasks.
It has to be noted that Rahul Sipligunj and Varun Sandesh got into a quarrel after Vithika interfered in the previous task for captaincy. Vithika had started pinching and tickling Rahul after which he complained and this led to an argument between Varun and Rahul.