Hyderabad: Inspired by uncompromising activists, Warangal's young lawyer Akhil Ennamsetty has decided to fight for human rights, especially of the tribal populace, besides providing them legal aid.
His activism received a significant boost when the Clinton Foundation extended their support. The Clinton Global Initiative University (CGI U 2020) has offered to mentor and fund the first-ever 'Centre for Rights Activism' in Telangana. Once established, the centre will provide legal aid to victims of rights abuse in tribal villages of Northern Telangana. It would be the first such centre in the state.
Revealing the excellent news, Akhil Ennamsetty narrated his journey, "I spent my childhood up to class XII in Warangal, witnessing several agitations. I grew up listening to stories about human rights violation. My close friend, who was once a political activist, suffered harassment during police custody. The event pushed me to dig deep into the right to life, equality and security of a person."
He adds that Warangal connects different tribes in the Northern Telangana. "I have seen them (referring to tribes) being evacuated out of their habitat in the name of development. The tribes were denied the forest. Circumstances forced me to study human rights law."
The young lawyer completed his Masters in Human Rights Law from the University of Edinburgh in the UK, after completing his Bachelors from Symbiosis Law School, Pune. Currently, Akhil has enrolled as an advocate with the Telangana Bar.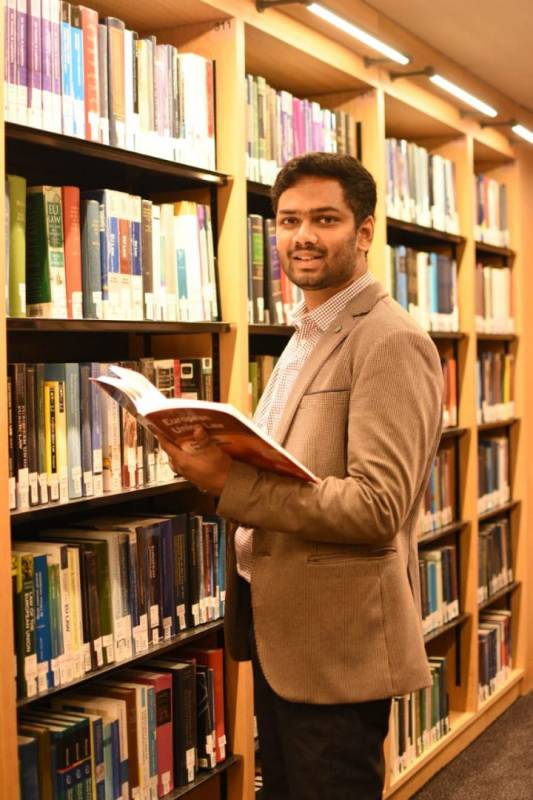 During his graduation, Akhil headed the legal aid clinic where he closely worked with prisoners of Yerawada Jail in Pune. "I met actor Sanjay Dutt during my second year in law school. He forwarded a petition for jail recreational activities. The proposal was taken up, resulting in establishing the first project — Prison Radio. The special show saw Sanjay Dutt as a radio jockey," he adds.
Akhil's proposal to set up a 'Centre for Rights Activism' was picked from 600 applications submitted to CGI U 2020.
He will have exclusive access to mentorship, funding stream and Clinton foundation topic experts. The lawyer is scheduled to attend the CGI annual meeting between April 17 and 19, 2020.
Former President of the United States Bill Clinton launched CGI U in 2007, under the aegis of Clinton foundation. It is envisaged to engage next-generation lawyers to work on pressing challenges in society. Since its inception, more than three million dollars has been pumped into committed makers around the globe.