Vijayawada: Chief Minister YS Jagan Mohan Reddy's brother-in-law Brother Anil Kumar escaped with minor injuries in a road accident after his SUV crashed into the farmlands near Garikapadu check-post under Jaggayyapeta Mandal in Krishna district on Saturday.
The incident took place when Anil Kumar, along with his gunman, was heading towards Vijayawada from Hyderabad. The driver of the SUV lost control over the vehicle due to over speeding and the vehicle crashed into the roadside farmlands.
The police said that the airbags in the SUV opened up after the car met the accident and helped Anil Kumar survive unhurt, although the front portion of the car was damaged.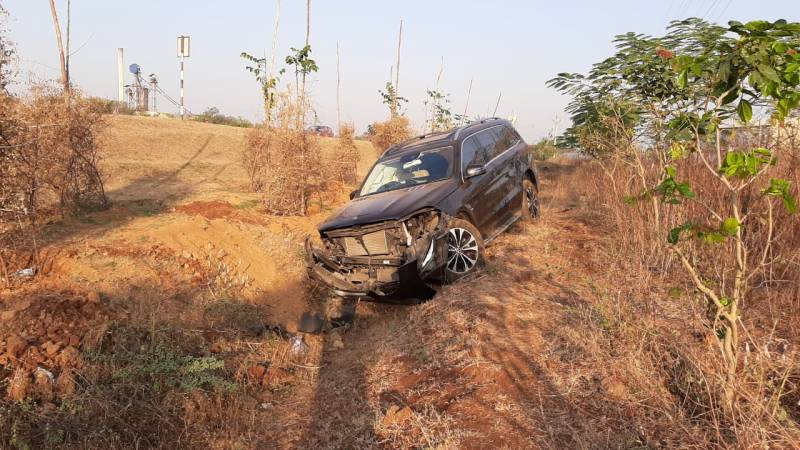 The driver, gunman and Anil Kumar suffered minor injuries. Government Whip Samineni Udaybhanu rushed to the accident spot and he shifted the trio to a private hospital in Vijayawada for treatment.
Anil Kumar was discharged from the hospital after first aid and he left for a meeting in Krishna district.