Hyderabad: There are many stories stressing the importance of friends in life during unfavourable situations. This Friendship Day, we share with you a couple of stories where friends have shown that a friend in need is a friend indeed.
Pawan Kumar, who worked as a placement officer for Vignan University, and Lakavath Srinivas, who works as an HR employee in a firm, started out as professional acquaintances and became thick friends over the years.
On June 19, 2020, Srinivas met with an accident and was admitted in the hospital with multiple injuries. He didn't have enough savings to tide over the unforeseen situation and couldn't arrange for such a large sum of money in a short time. He reached out to Pawan, who tried to arrange the money, but could not collect more than Rs. 15,000-20,000 due to the Covid-19 pandemic.
"I decided to start an online crowdfunding campaign with Milaap to mobilise funds through my friends and their networks. I was working relentlessly to reach out to as many people as I could, sharing the campaign through social media and making personal calls to request and collect funds. Out of the target amount of Rs. 3 lakh, the campaign received around Rs. 2.5 lakh from over 130 donors across the world. I am happy I could do this to my friend," added Pavan Kumar.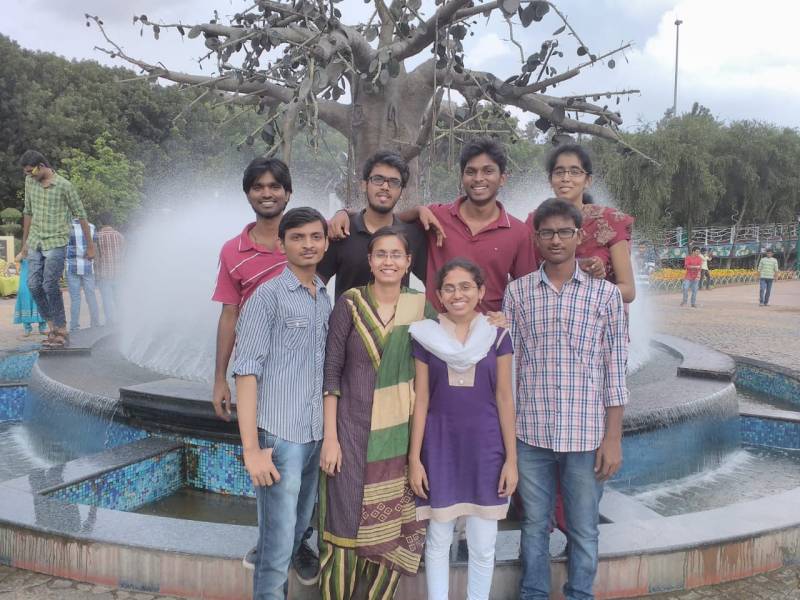 Chakradhar, an aspiring CA, faced a similar kind of emergency. He stays with a few of his
Intermediate friends, including one Naresh, in a room at KPHB in Hyderabad. Chakradhar worked as an accountant at a private resort in Shamirpet near Hyderabad.
Chakradhar was diagnosed with fissures. With his condition deteriorating rapidly, doctors suggested that surgery was the only option, which had to happen soon. Hailing from a poor family, Chakradhar couldn't afford the treatment.
Naresh along with his friends Manoj, Bhaskar, Chakri, Chaitanya and Subba Reddy and some other friends of Chakradhar decided to pool the money for Chakradhar's surgery.
"We first asked for money within our friends' circle and could collect Rs 50,000 which we paid as an advance in the hospital but we still needed more and then we decided to launch a crowdfunding campaign with Milaap. Out of the Rs 2.5 lakh target, we could get Rs 1.9 lakh through the campaign from 230 donors," added Naresh, while speaking to NewsMeter. With the timely help from friends, Chakradhar received the urgent treatment he needed. Now, he has returned to his normal life, he added.
These friends went beyond their capabilities and mobilised money from their networks, even amid the pandemic. At a time when we are supposed to maintain physical distance, these friends thought of an online solution to give a new lease of life to their friends.
These stories not only stand as examples of how friends stand in support and help in making tough battles easier but also tell us how some bonds are thicker than blood.