Hyderabad: Protests have broken out across Hyderabad against the Citizenship Amendment Act after police revoked permissions for the same in the state. An all-party protest against CAA and NRC was called near Charminar, the assembly Constituency of BJP MLA Thakur Raja Singh Lodh. However, as police denied permission, the organisers including left parties, shifted the venue to the Exhibition Centre in Nampally.
Even before people could start, police detained over 300 protesters who gathered in and around the Exhibition ground. A massive force was deployed across Nampally.
Avinash Mohanty IPS said, "No permission has been given for any kind of demonstration for or against the Citixenship Ammendment Act in the south zone area."
Police detained Hamid Mohammad Khan, Telangana President of Ameer e Halqa Jamat-e-Islami Hind (JIH) while protesting against Citizenship Amendment Act. Along with him, cops also detained SIO cadres, men, and women of Jamat-e-Islami. The officials took protesters to Nampally Police station.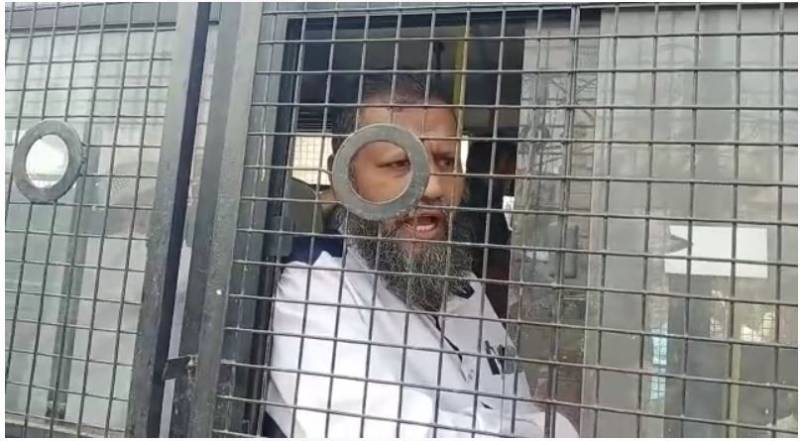 One of the protesters said, "We want BJP MLA Raja Singh to come here and face us. The Centre wants all Muslims, Dalits and Adivasis to flee this country and so they can take over their land."
Another protester asked what happened to the secular democracy of this county. "Why is the state scared of our silent protest? You can ask people in the Old City about their stories of a century in this city, and they will be able to explain it. However, they might not have sufficient documents to prove that past," added the participant.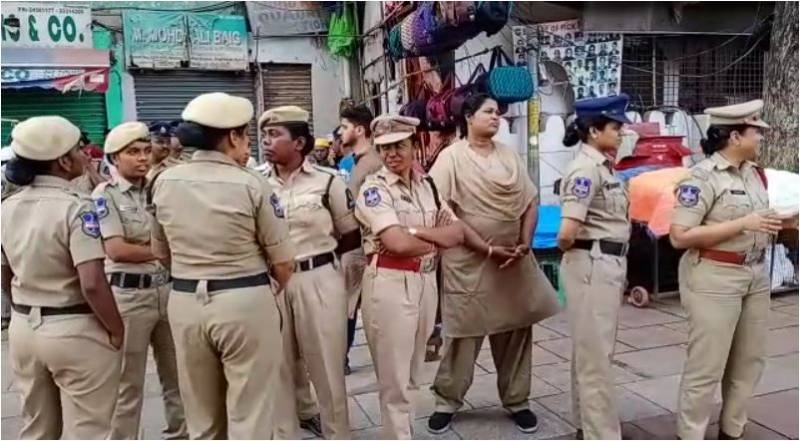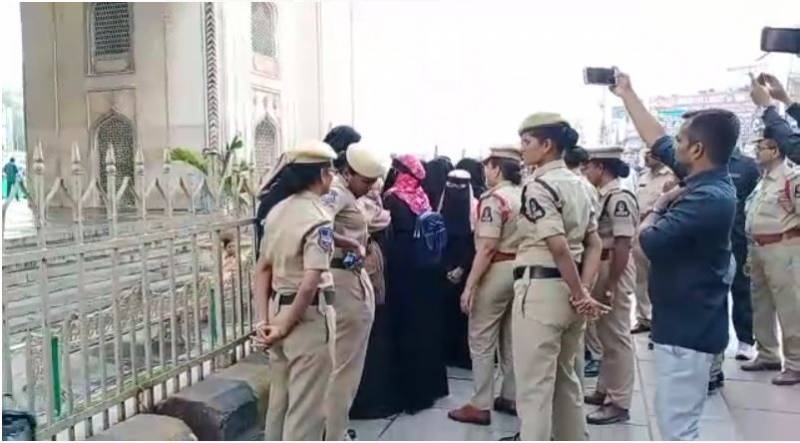 Meanwhile, Telangana police detained several students from the University of Hyderabad and Tata Institute of Social Sciences (TISS), who planned to attend the CAA protests organised at Nampally at 10.30 am on December 19.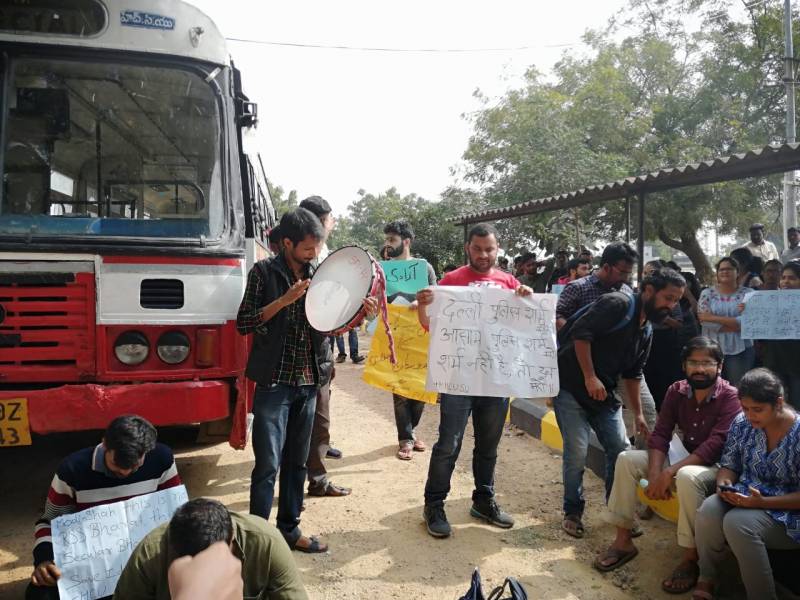 Telangana police detained around 80 students from HCU and took them to Moinabad police station. According to HCU Students' Union, they had mobilised many students to take part in the nation-wide protest against Citizenship Amendment Act (CAA) and NRC from Exhibition Ground at Nampally. However, police had denied permission for the demonstrations. The students were released after four hours.