Mumbai: What if your pen or pencil can grow into a plant?
This is not a fairy tale, but a reality. Mumbai couple, Richa and Shreyas Gokhale sell pen and pencil that can grow into plants.
Made from the organic products, the pen, pencil and, crayon have a soluble capsule attached to it. The capsule contains seeds of mostly tulsi, spinach, carrot, and onions. The capsule is dipped into the water and planted in the pots. And after some time they germinate into small plants. The couple procures seeds from the National Seed Corporation of India.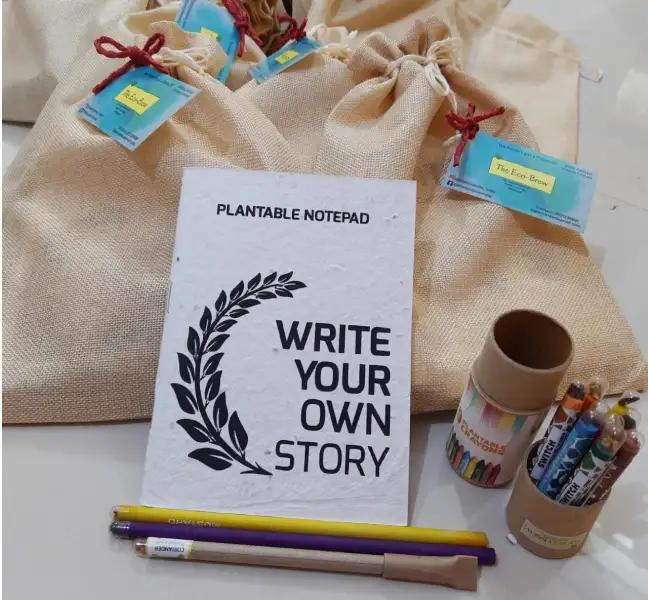 Sold under the brand name of The Eco-Brew, the couple launched the product line up four months ago.
"We use eco-friendly products as much as possible. When our baby was born, we used cloth diapers. We usually segregate waste in our house. And that made us think of starting an eco-friendly product line up," said Richa, who is a Professor of Geography and Environment.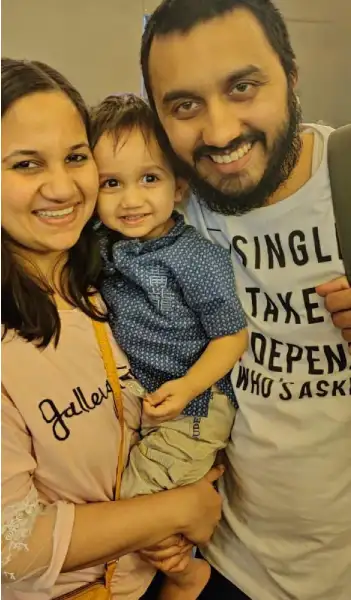 As they say, where there is a will, there is a way. Richa and her husband started their start-up and the first product they introduced was ` `Bamboo Toothbrush'. And then there was no looking back.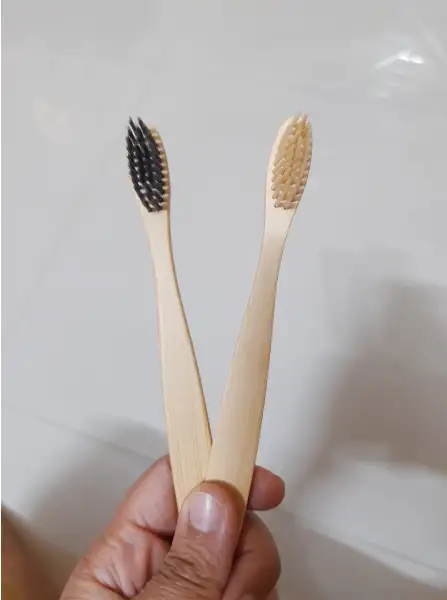 "I am from a business family. We realized something is to be done to save the earth for future generations. Forests are being destroyed, lakes and rivers are getting poisoned due to harmful chemicals, and the air quality is deteriorating by the day. We launched The Eco-Brew to inspire people to adopt a sustainable and eco-friendly lifestyle," said Shreyas.
The Eco-Brew has introduced novel products, which not only are eco-friendly but inexpensive as well. From eco-friendly pens and pencils to bio-enzyme cleaners, the product lineup is huge.
"We launched bio-enzyme cleaners because they are made of wet waste. It reduces waste generation. The response is amazing," she said.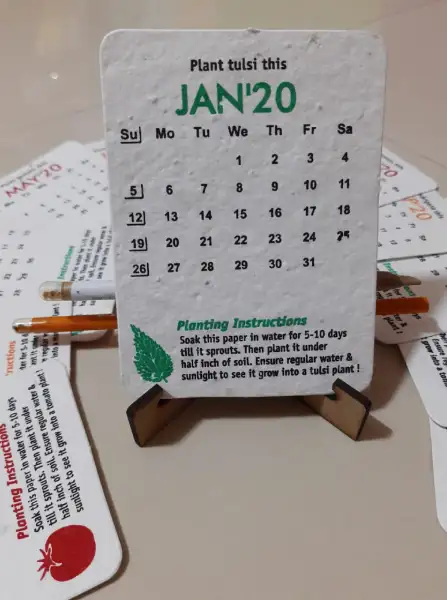 Apart from utility items, the couple has introduced `plantable' calendars. The calendars are made of recycled seed paper. Once the month is over, one can soak the paper in the water and wait for 10 to 15 days for the seed to germinate. Once the seed germinates it can be planted in the soil.