Visakhapatnam: With Vizag on its way to becoming the executive capital of Andhra Pradesh, efforts to upgrade the city's golf course at the East Point Golf Club to a Class-A or Category-A course have gained momentum.
The EPGC located at Mudasarlova is the one and only golf club for the public with an 18-hole course in Andhra Pradesh. It has been given the Class-B tag as the course measures 6,041 yards.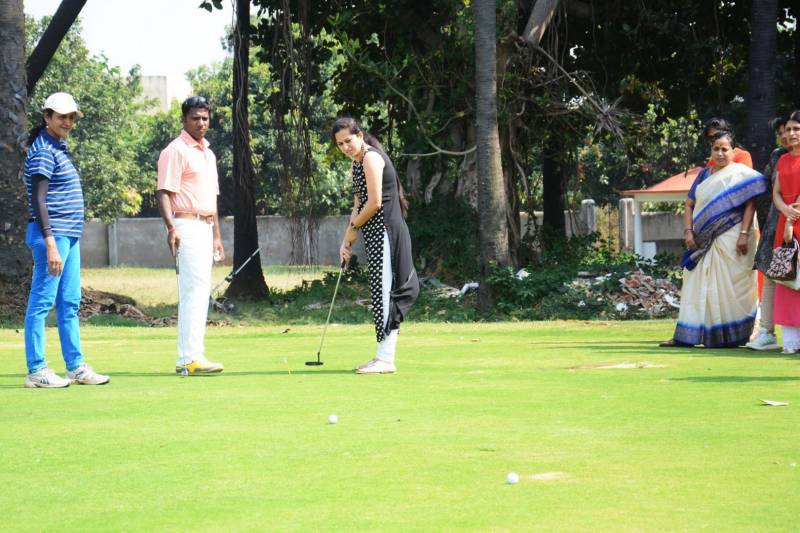 One of the major conditions for hosting national and international golf tournaments is that the course should measure 6,700 yards, as per the norms set by the Indian Golf Union, the governing body of the sport in India.
EPGC secretary RVS Raju said that century-old club has over 1,000 members. "Now, we are developing the golf course to a Category-I golf course to attract international golfers and promote golf tourism in the capital city."
If everything goes as per plans, the landscaping and other works are likely to be completed by September. The EPGC is spending over Rs 5 crore for the redesign of the golf course.
Golfers, business professionals and naval officers in Vizag city said that the proposed 6,700-yard course that many amateur golfers play is proportionally equivalent to a PGA Tour player competing on a course measuring 8,100 yards.
"Vizag is already a hub for many sports, including cricket and badminton, in AP as it provides better facilities than most other cities in the state and the city is also ideal for golf tourism," said DS Varma, a golfer.
Tourism Department officials said that golf can become a great tourist attraction in Vizag as the city has been developing leaps and bounds in various sectors and the inflow of domestic and foreign tourists has been increasing for the past few years.
Golf facts
Golf can become a great tourist attraction in Vizag.
The EPGC, the one and only golf course for the public in entire AP with an 18-hole course and top standards, spreads over 86 acres at Mudasarlova.
As per norms, only Class-A golf courses can host national and international tournaments.