Hyderabad. A car driver, who hit a tree in Siddipet, was fined Rs. 9,500 for the offence. The driver identified as Rakesh hit a tree near the government medical college. The tree was planted under Haritha Haram initiative.
Haritha Haram officer of Siddipet Mr Samlalla Illaya told NewsMeter, "The car was trying to take a reverse while it hit a tree planted on a divider near the medical college." A passerby complained to Illaya about the incident after which he rushed to the spot and fined Rakesh Rs. 9,500.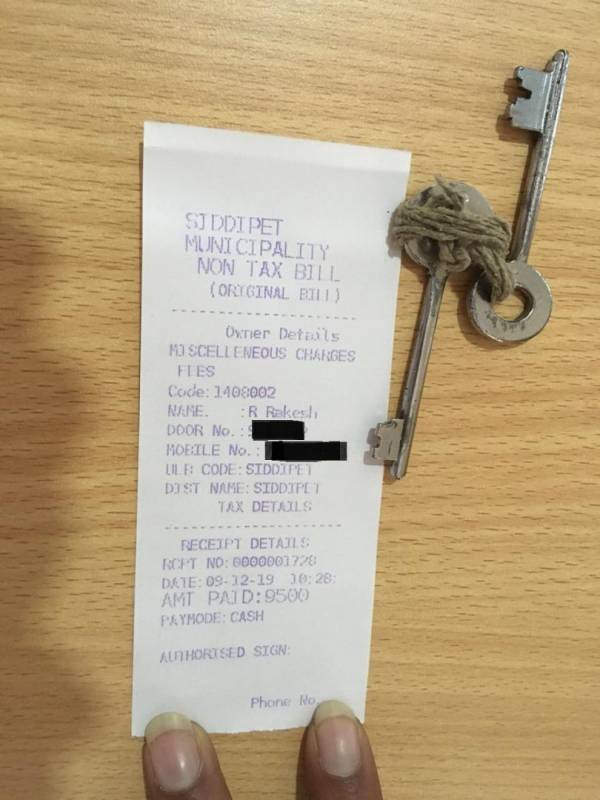 Municipal authorities pointed out that every month Rs one lakh is given by the State government to Siddipet for maintaining trees planted under the Haritha Haram initiative. So if anyone causes any damage to the trees, they will be fined. Irrigation Minister Harish Rao had called for 'Green Siddipet', said Illaya.
Mahabubnagar District Forest Officer, Mr Ganga Reddy, said that "Forest officials, don't fine unless the trees are felled or damaged intentionally, but municipal authorities are fining when 'Haritha Haram' initiative gets impacted."
Haritha Haram is a large scale tree plantation programme launched by Telangana Government in the year 2015. It aims to increase the tree cover in Telangana from 24% to 33%.
Earlier in the month of November, Telangana Forest Department has fined a Pride Honda vehicle showroom in Banjara Hills, Hyderabad, Rs 104,160 for illegally felling five trees that were blocking the view of the showroom. The citizens had complained about the incident and V Krishna, Deputy Conservator of Forests, fined the showroom.