Hyderabad: The Central Board of Secondary Education has published the datasheet for compartment exams, which will be starting from September 22nd.
Compartment exams for class 12th students will be held between September 22nd and 29th. The exams will be held from 10.30 am to 1.30 pm on all days, at over 1200 test centers in the country.
All candidates have been directed to bring their own sanitisers in transparent bottles, along with covering their mouth with mask/cloth. Candidates have also been directed to follow strict social distancing.
Compartment exams for History, Political Science, Economics, Maths, Physics, and 33 other subjects will be held on September 22nd. Exams for Hindustani Music, Painting, Art, and Kathak will be held for a two hour duration on the same day. The exam for Geography will be held on September 23rd.
The full timetable is as follows: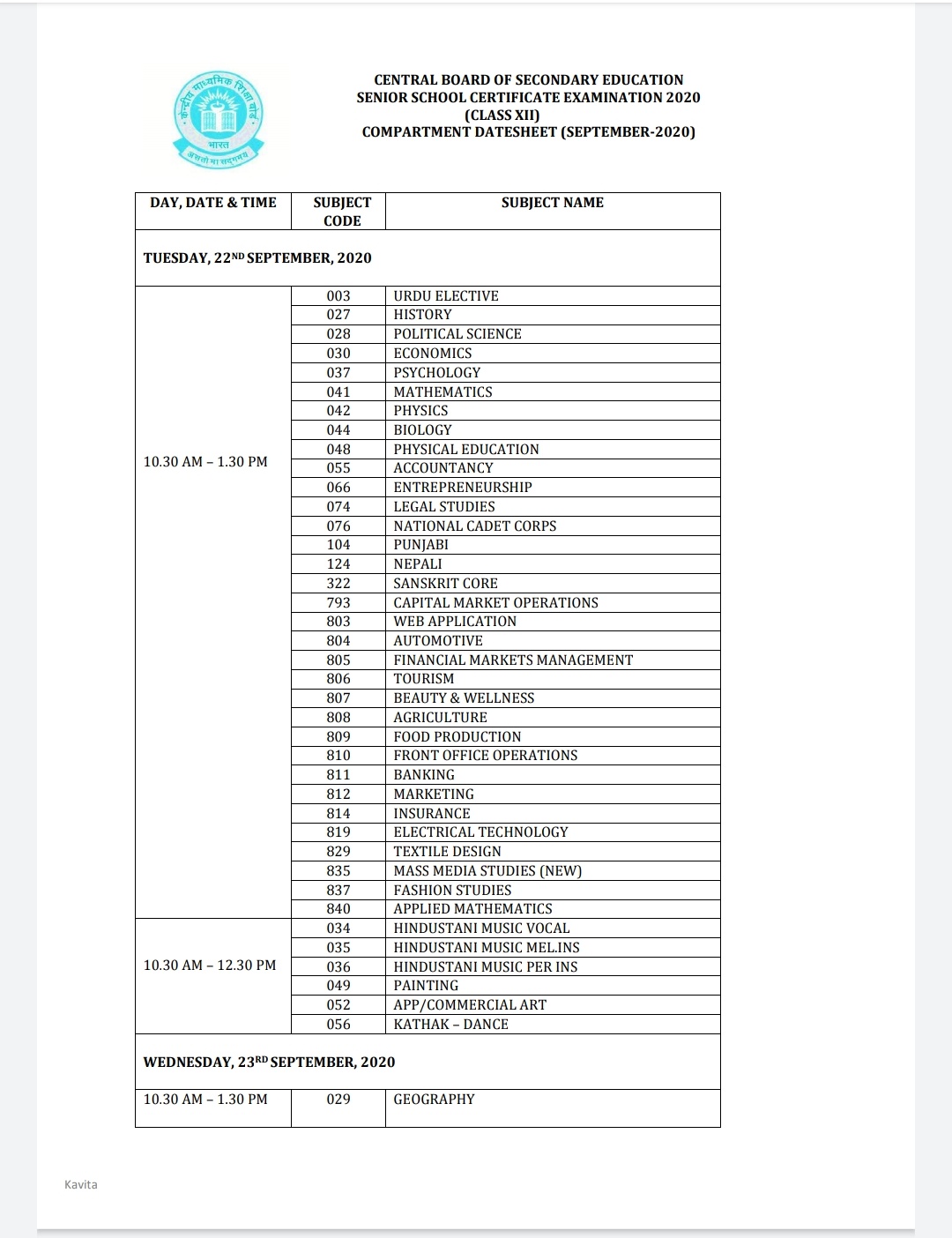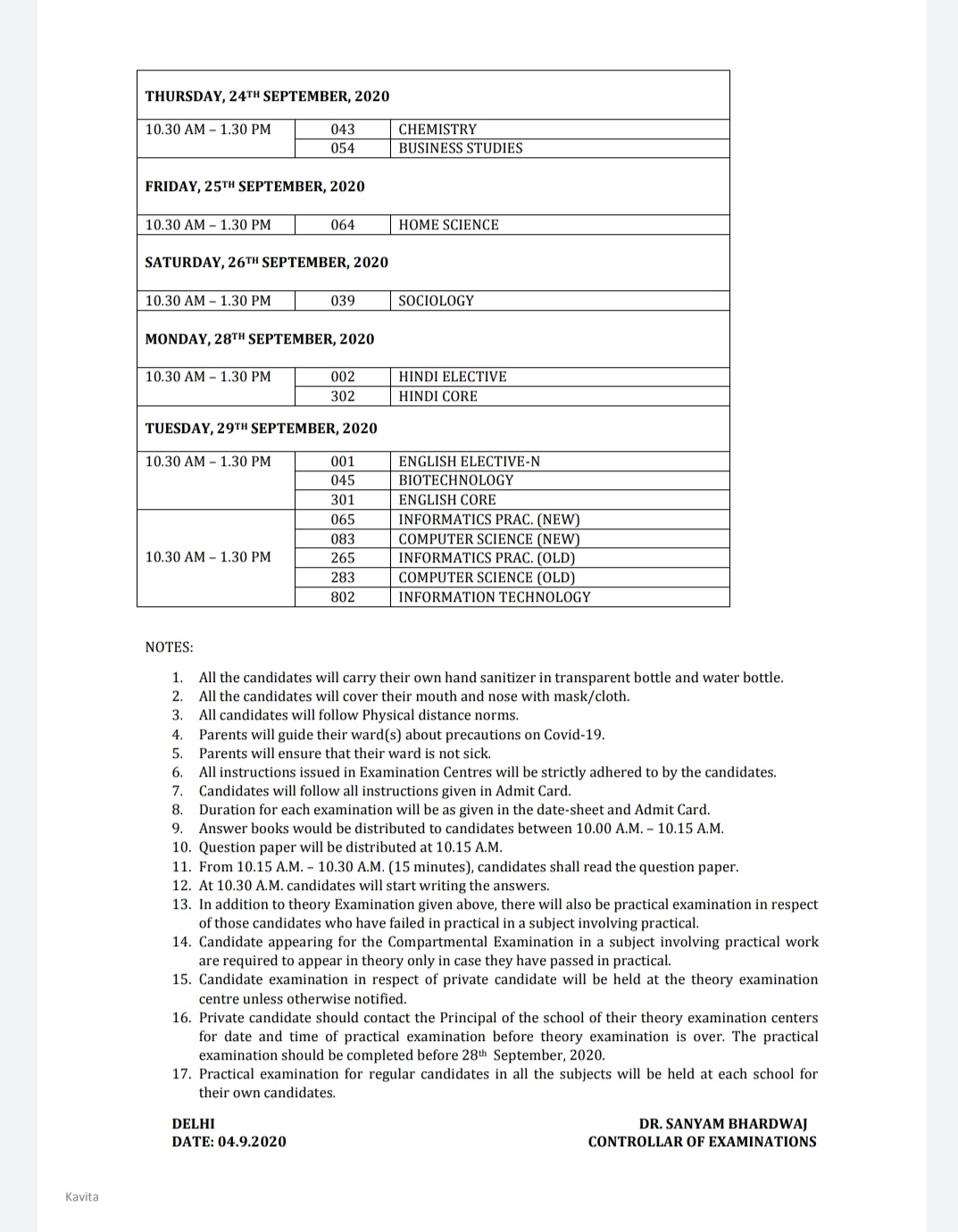 The Supreme Court today heard a plea demanding the cancellation of CBSE compartment examinations, where the academic body informed the apex court that it plans to conduct the exams in September.
CBSE opposed the plea by stating that all precautionary measures will be ensured at the testing centers. It also informed the three judge bench that the number of testing centers have been increased from 575 to 1278, and that only 12 students will now sit in one class during the exam.