New Delhi: In an effort to boost 'joyful education', the Central Board of Secondary Education (CBSE) has urged all its affiliated schools to convert them into 'No Anger zones' or 'Anger-free zones'. In the circular published on December 23, the national education board has called for 'holistic fitness' of students through anger management.
According to the CBSE official note, an anger-free zone is where everyone will manage his or her anger, whether it is school educators, parents, school personnel or other stakeholders. "The best way to teach children the value of 'freedom from anger' is by setting examples ourselves," the note said.
CBSE has made some simple suggestions for their teachers. They include smiling genuinely, talking to students, and not looking at the phone while in a conversation.
By making schools anger-free zones, CBSE aims to develop "affective skills" in students and to eradicate emotions like fear, disrespect, humiliation and hurt, which are the "by-products" of anger.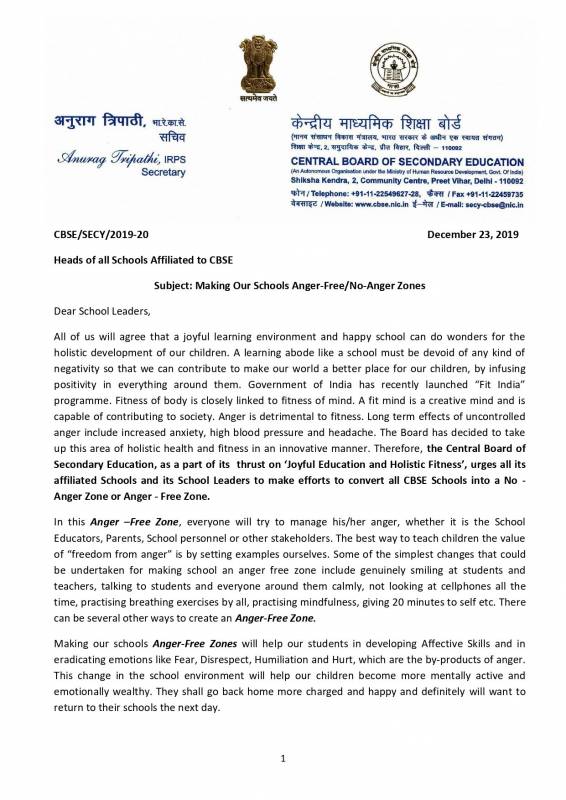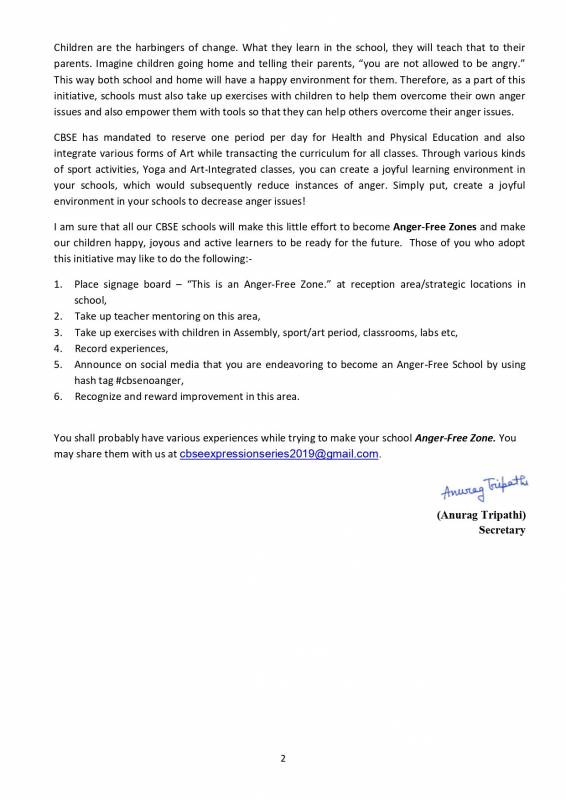 As a part of the initiative, CBSE encouraged schools to place signboards of 'anger-free zones' at reception areas and strategic locations on a school campus. Besides, it also asked teachers to take up exercises with children in assembly, sports, and art periods. The Board also suggested schools to record their experiences and to announce on social media that they are endeavouring to become an anger-free school by using #cbsenoanger.
It has come as a part of Fit India movement by the Government of India. CBSE point outs that learning abode such as a school must be devoid of any negativity. "Fitness of the body is closely related to fitness of mind. A fit mind is a creative mind and is capable of contributing to the society," the Board said.