Hyderbad : Entire Chegur village on Hyderabad outskirts has been sealed off and villagers put under quarantine for 14 days, after a 55-year-old woman died of coronavirus on Wednesday.
According to the reports, the elderly lady who runs a grocery store in the village, developed symptoms on March 28 and was treated at two private hospitals in Shadnagar and Mahabubnagar district of Telangana. However, On April 1, she was shifted to Gandhi Hospital, where she died. The samples collected from the lady subsequently tested positive, the reports came after her death. This news has shocked the entire village as she had no travel history. Her final rites were performed on Thursday.
Later, on the same day, her family members, tenants and all those who participated in the funeral were shifted to a government quarantine center for a period of 14 days.
Though the woman had no travel history, it is suspected that she had contracted the infection from her tenants. The four youngsters from Bihar had been living in her house on rent for over three months. Some 10 days ago, they went to Uttarakhand for work and returned on March 19.
Investigations reveal that after finishing their work they traveled to Delhi and boarded AP Sampark Kranti train from Hazrath Nizamuddin. It is to note that the 13-member Indonesian group had travelled in the same express.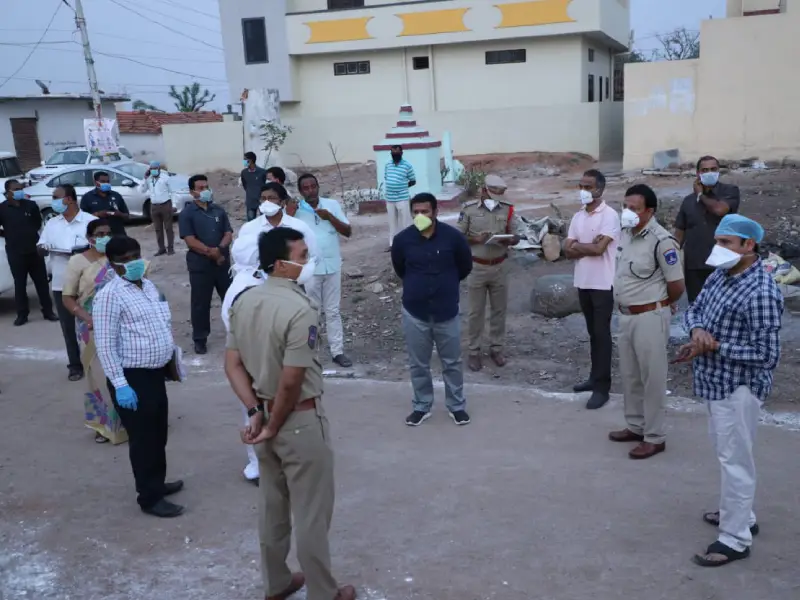 Rangareddy district collector Amoy Kumar, Cyberabad police commissioner VC Sajjanar, along with officials from health, revenue, police and other departments visited the village, on Thursday and met the family of deceased and four tenants.
Officials interacted with their neighbors and found that the woman ran a small Kirana store at home. Amoy Kumar said so far the point of contact has not been found.
It is suspected that she had contracted the virus from her tenants. They had boarded the train from Delhi to Kacheguda in which people from Tablighi Markaz were also traveling. It is suspected that they contracted the virus from fellow passengers. Later they infected this woman.
Cyberabad Commissioner of Police VC Sajjanar said her family members, tenants and few others have been sent to the government quarantine center at Rajendranagar. Around 30 teams from health, revenue and police have been formed to conduct a detailed survey of the village. Additional forces have been deployed as a preventive measure and all villagers have been instructed to remain under quarantine.