Chhattisgarh District Collector sends his daughter to a govt school; believes that it will improve the school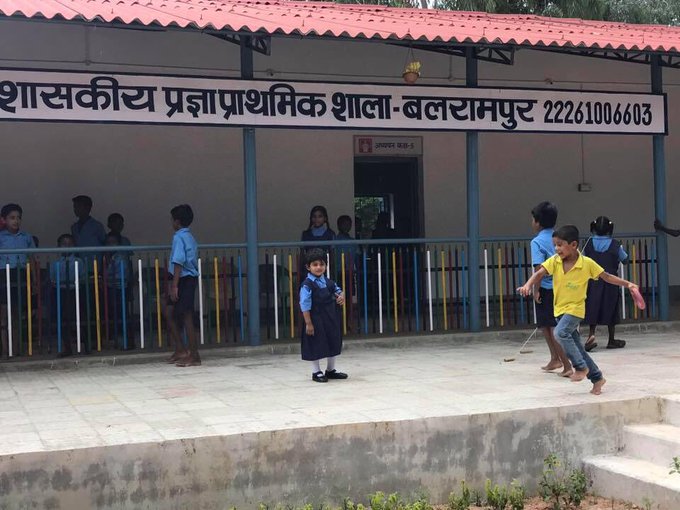 Hyderabad: Meet Awanish Kumar Sharan, District Collector of Kabirdham district in Chhattisgarh. By sending his daughter, Vedika, to a government school, he is setting an example for many to follow. Awanish is currently the District Magistrate of Kabirdham district in Chhattisgarh and his daughter studies in class II at a government school in the area. Previously, she was studying at a primary govt school in Balrampur in the state.
"Sending my child to a government school was a personal decision. My wife took the initiative to enrol Vedika in a government institution for her natural growth. I completed my education in government schools," he says.
Many believe that he is setting an excellent example. Despite having been a government employee for ten years, he believes that government facilities will improve when more civil servants and politicians start using them. "It is a personal choice to send one's children to government schools. However, if any civil servant, especially those belonging to an all-India service, sends their children to a govt school, then the school will improve as well. Besides, it motivates other people and students to do the same, while changing their mindset," Awanish noted.
While talking to NewsMeter, Awanish mentions that education and health sectors have been his priorities. "I am a strong believer in government institutions. As a Collector, I have been trying to create a good infrastructure where students from govt schools can compete with private schools," he said.
He added that smart classes had been developed in all gram panchayats of my district, and they focus on teachers' recruitment on the district level. They provide free residential coaching — Pahal — for medical and engineering exams, apart from coaching for PSC, SSC, Banking and Railways recruitment examinations. Career counselling and motivational lectures are regular activities in his district.
Taking to Twitter Awanish Sharan shared a picture of daughter's "first school".
Vedika Sharan's first school! pic.twitter.com/urA9QpAZt8

— Awanish Sharan (@AwanishSharan) October 13, 2019
Many twitteratis were amazed by his initiative and lauded his decision through the platform.