Vishakapatnam: Andhra Pradesh Chief Minister YS Jagan Mohan Reddy to leave for Visakhapatnam to meet the those affected following the massive gas leak. During the wee hours of May 7th, Styrene gas from LG Polymers India plant in Venkatapuram, leaked, resulting in seven deaths and scores affected. The incident created a panic in the wee hours on Thursday.
Chief Minister YS Jagan Mohan Reddy inquired about the gas leak incident in Visakhapatnam and directed the district officials to take possible step to save lives and bring the situation under control. 'CM YS Jagan is closely monitoring the situation and and instructed the district authorities to provide all the necessary help to the victims and the patients' said a government source.
The Gopalapatnam police of Vishakapatnam filed a criminal cases against the LG Polymers managments. The police were acting on a complaint filed by Village Revenue Officer, M V Subba Rao. The complainant said, "On May 7th, at around 3.30 AM gas emanated from LG Polymers India located in RRV Puram Cluster of Gopalapatnam. Following this the surrounding villages were affected. This has endangered human life in Vishakapatnam. Due to the fear all the villagers ran to the fields, roads in search of a safe place. The gas leak has killed eight and scores are affected. I request police to take action'.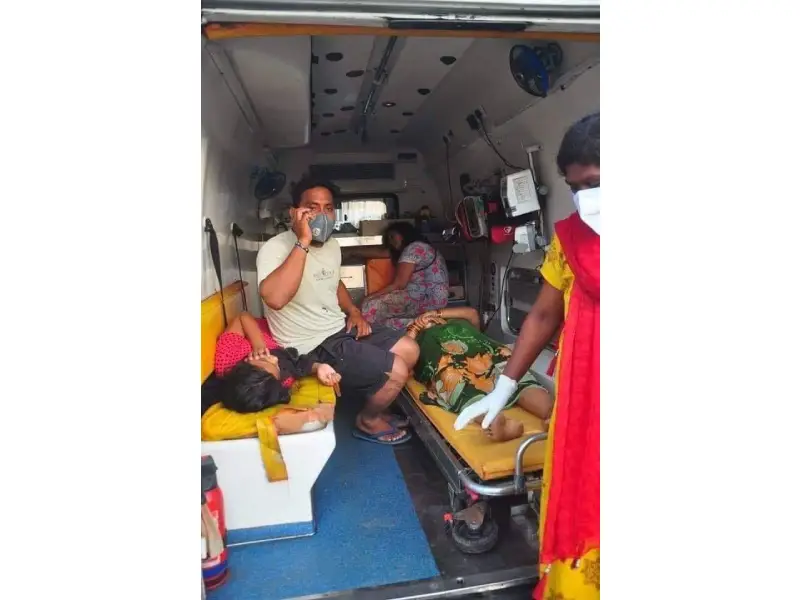 The Gas leakage in Visakhapatnam killed eight and including two children and more than 1,200 fell sick . Reportedly, the gas leakage started around 2.30 am from LG Polymers plant at RR Venkatapuram near Naiduthota in Vizag city.
Following this (Styrene Monomer) , people living in the surrounding areas suffered from vomiting and breathing problems. Panic gripped the area as people ran out of their houses for safety. During the process, over 1,000 people fell unconscious on the road and locals started evacuating to other places.