Chittoor police serve notice to Naidu, asks him to produce evidence in Dalit man's death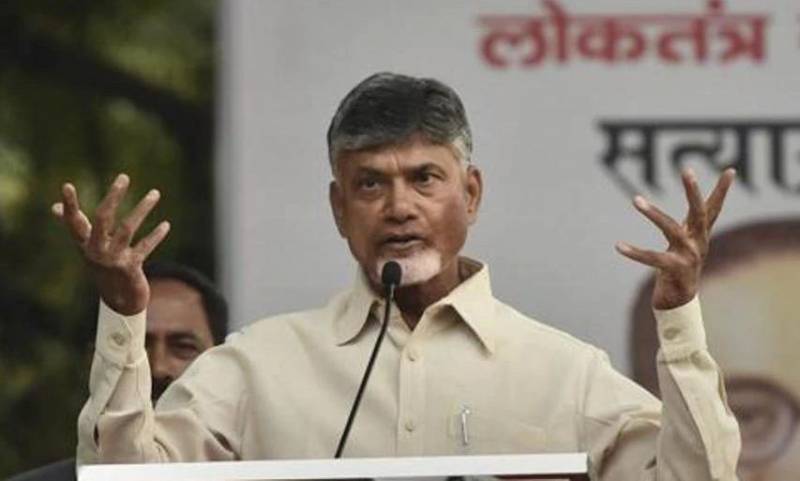 Chittoor: The Chittoor district police served notices to TDP chief and former Chief Minister Nara Chandrababu Naidu on 1 September asking him to produce any evidence in connection with the death of a Dalit man.
Om Prathap who had allegedly criticised the Y.S Jagan Mohan Reddy government's liquor policy was found dead at Punganuru in Chittoor district. While the man's family said he died of an illness, the Telugu Desam Party (TDP) has demanded a probe into his death, alleging harassment by the ruling YSRCP government and the police.
Om Prathap, an auto-rickshaw driver, had allegedly made a video poking fun at the Andhra Pradesh government's decision to hike the liquor price. The video had reportedly gone viral, unsettling the ruling party leaders.
Mr. Naidu had alleged that Om Prathap, a resident of Kanduru village in Chittoor district, faced threats from YSRCP leaders and activists of Punganuru constituency for criticising the government. Accusing the Jagan-led government of being anti-Dalit, the TDP chief had demanded the police constitute a high-level committee to investigate his death and other attacks on Dalits across the state.
In a letter to the director-general of police (DGP), Gautam Sawang, Mr. Naidu had said that it was saddening to witness a spurt in attacks against Dalits under the present government. Alleging that Om Prathap had received several threatening calls from YSRCP leaders, Mr. Naidu requested the DGP to check the call records of the deceased.
The sub-divisional police officer of Madanapalli, on Monday, served notices to Mr. Naidu asking him to produce evidence in connection with the death of Om Prathap within a week of receiving the notices.