Chittoor: The villagers of Arepalle Rangampet in Chandragiri Mandal, Chittoor district, on Thursday cut down hedges and trees along the way to the pump house and blocked the road with a tractor-trolley as a mark of protest against the revenue officials for intending to set up a burial ground for the Covid-19 victims in the village.
Following directions of the district collector, the revenue divisional officer of Tirupati has identified 7 acres of municipal land which was adjacent to the forest. The villagers' animals go to this land, adjacent to the pump house of Kalyani dam near Rangampeta village, for grazing.
"After knowing that the same land has been identified as the burial ground for Covid-19 victims, they protested and cut down the trees and blocked the road. They are not allowing anyone to pass by the village. The village representatives are in talks with the RDO," said Ramakrishna, CI of Chandragiri police station.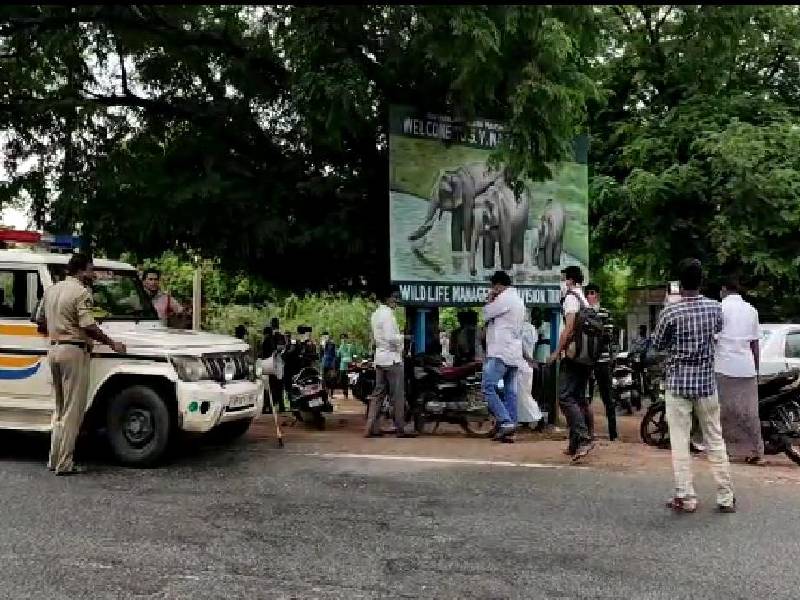 The villagers also protested near the panchayat office against the move and lamented that the officials were nonchalant to their appeals.
"As per the directions of the district collector, we searched for a suitable area to dispose of the COVID bodies and identified some municipal land, 5 km away from the village. The villagers are afraid that the police will be here and that their livestock might also get infected as the animals will come here to graze," said the RDO of Tirupati.
The five representatives of the village will speak to the RDO who will then submit a report to the district magistrate.