Chittoor: Every common man would dream of a decent flat and car where his family can live happily but for Varun Kumar, the perspective changed when he walked in the midst of migrant labourers during the lockdown in Bengaluru.
Varun who works in the business development department of a pharma company in Bengaluru, became a completely different man when one of the migrant labourers knocked on his car window and asked for food.
"Having read that 'people who build the country are homeless' somewhere, that incident shook me completely. I spoke to my neighbour and took their help and began feeding a couple of people every day," Varun said.
However, he felt that this help was not sufficient and he took a step forward. He asked for some more donations and counted his savings, which he hoarded to buy an apartment, and pooled it for feeding not just the migrants but all those who needed it.
"I felt like the apartment and car can wait. If everything goes well, I can save again and buy them. For the time being, I pooled up all my savings and donations and began serving cooked food to the needy. All people in my apartment too chipped in to help me and we all decided to share whatever surplus we have with others," said Varun.
Hailing from Chittoor, Andhra Pradesh, Varun said that he draws inspiration from his family. "My father always wanted me to be a good citizen. I have learnt from my parents life how to survive and to serve others within our limits. Giving to others is more important than caring about ourselves," Varun asserted.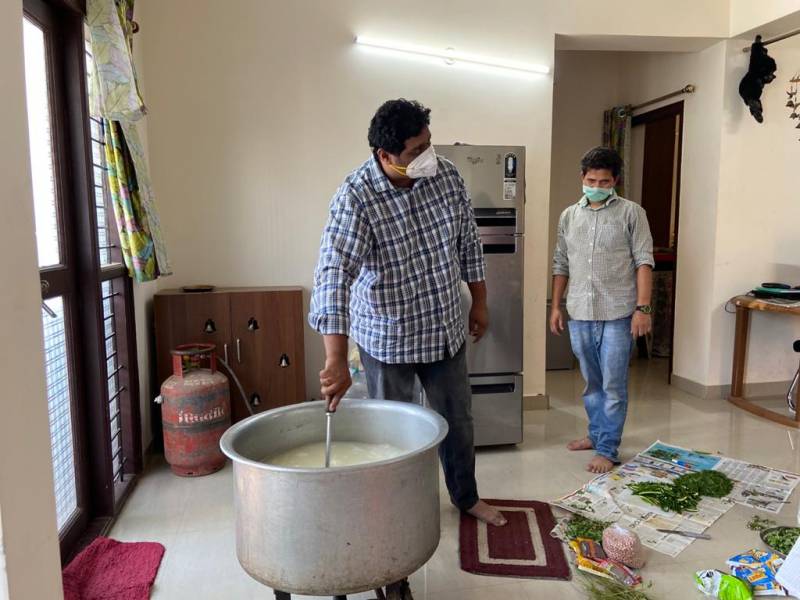 Later, Varun realised that some people had their own kitchens and just needed dry ration. Those who were homeless only needed cooked food.
"To continue this service, I spoke to my childhood friends and formed a team of seven. They were kind enough to contribute funds as well as give their time to this cause. We collaborated with different people and departments in Bengaluru city," said Varun.
Varun and his friends are now able to provide dry ration to 16,080 families, four times in a month. They feed 7,000 individuals approximately. They distributed 3,000 sanitisers and 5,000 pairs of gloves to Bruhat Bengaluru Mahanagara Palike (BBMP) workers, sanitary workers, police and health care professionals, 100 PPE kits to Hindupur Government Hospital and other areas, and 5,000 masks in Chittoor and Bengaluru.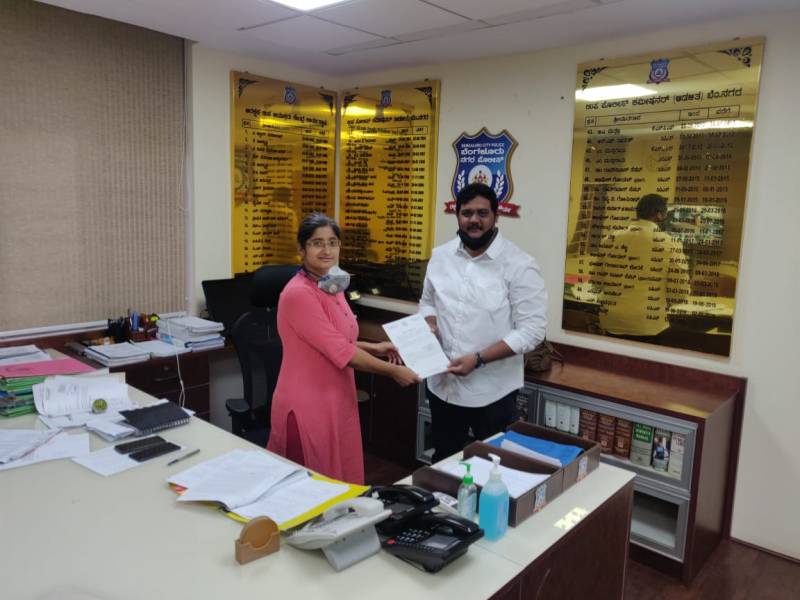 Varun received the letter of appreciation from Bengaluru City Commissioner
"This service gave us a lot of satisfaction and an opportunity to introspect on what we really need to survive in the world. We also could know how pandemic has affected economically backward communities. If we donate Re 1 from every Rs 10 we earn, it will be enough to feed these people," added Varun.