Hyderabad: It was a shock for many when media reported that the Centre invited Brazil President Jair Bolsonaro for the Republic Day 2020 function. The controversial leader is blamed for Amazon forest fires that happened this year. His invitation has angered many, and some climate change activists and commoners took to social media to join the #NoBolsonaro movement.
The Fridays For Future India group in the country as well as all over the world staged a Twitter protest against the Indian government's decision to invite Bolsonaro as the chief guest. The activists have been sharing photos of them holding placards on Twitter, saying #NoBolsonaro and #DontPolluteRepublicDay.
The Fridays For Future India group notified that over 90 cities in the country and 45 cities abroad have participated in the Twitter storm.
While speaking to NewsMeter, Bhavreen Kandhari, an environmentalist and part of Fridays For Future movement in Delhi, said that they are shocked and outraged. "It is an affront to the principles upon which our country has been built to invite such a person to our Republic Day celebrations. We are shocked and outraged by this decision of the Indian government, and we demand that this invitation be rescinded. Whatever be the stance of the Modi government, we — the citizens of this country — do not condone the acts of the Brazilian President," the activist added.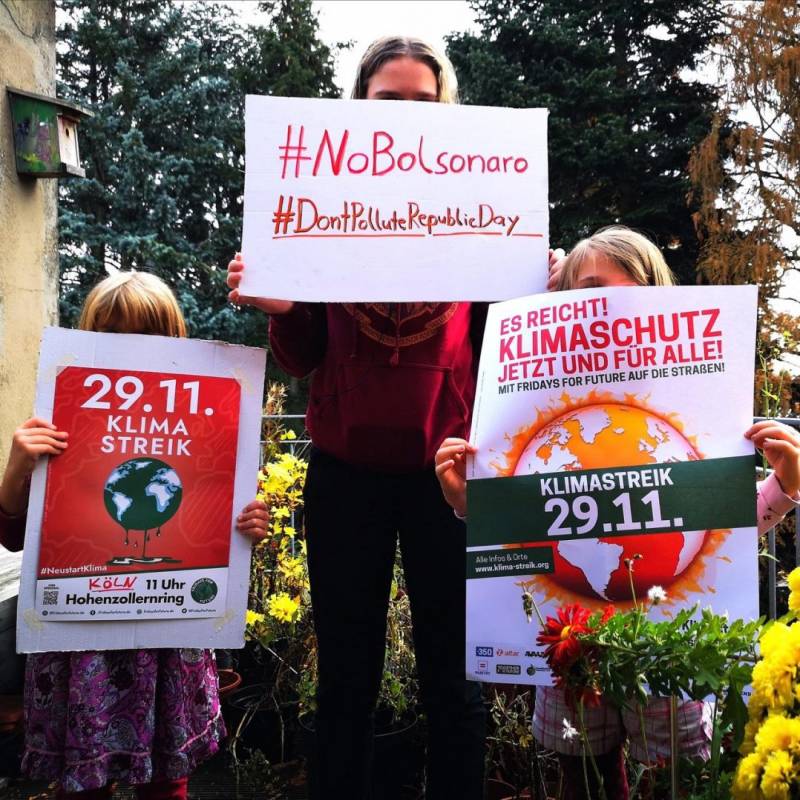 The Centre announced the invitation of the controversial leader Bolsonaro as a Republic Day chief guest on November 13. The Brazil President holds a far-right ideology and is in complete denial of climate change. During his rule, he is alleged to have permitted agribusinesses to use Amazon forestland as pastureland for their cattle. It led to massive deforestation of the rainforest. Apart from this, Bolsonaro is also alleged to have taken no action when the Amazon forest was burning in May this year.