Hyderabad: A taxi driver in Hyderabad allegedly found cockroaches in the veg biryani served to him at the canteen in the parking area of Rajiv Gandhi International Airport, Shamshabad (RGIA). Telangana Four Wheeler Driver's Association and Telangana State Taxi and Drivers' JAC raised questions on hygienic conditions at the canteen at Hyderabad airport.
Nenavath Chinna, a Meru taxi driver, ordered biryani from the parking area canteen of Hyderabad airport. He was quite shocked to see a cockroach in his food and recorded a video of the cockroach in his food and the state of the canteen kitchen. Chinna was surprised to see several cockroaches in the kitchen, where the airport taxi drivers usually dine in.
Shaik Salauddin, Chairman of the Telangana State Taxi and Drivers JAC, said, "The video shows the unhygienic conditions of the canteen's kitchen. The clip shows several cockroaches inside the canteen kitchen, which serves food to Ola/Uber taxi drivers. We demand that this matter be thoroughly investigated and airport authorities to take necessary actions against the canteen."
In a quick response to the complaint made by the JAC, airport authorities replied that they are extremely sorry about the incident. "We have strict processes to ensure quality-checked and hygienic food is served to our customers. This lapse is serious, and we will look into this immediately."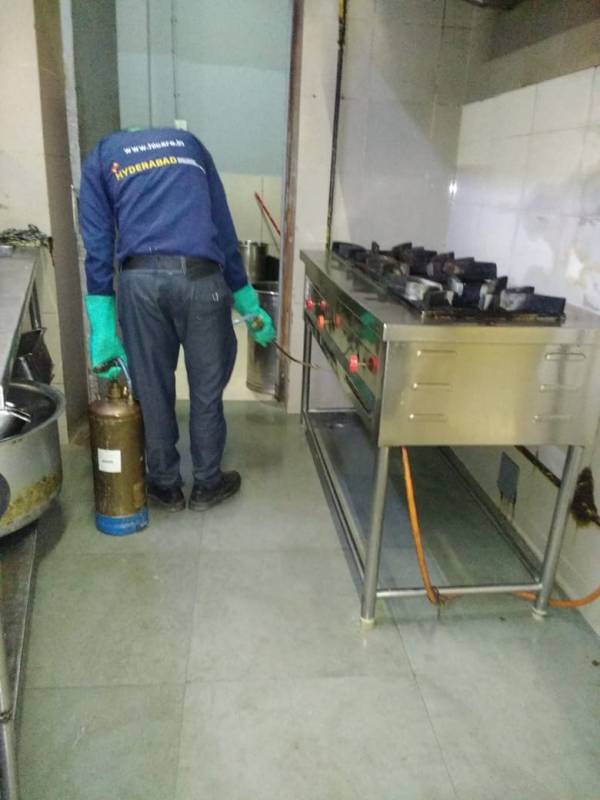 However, denying the allegations made by cab drivers associations sources from the Hyderabad airport informed that Fumigation at the eateries are done on regular basis. Fumigation at the airport canteen was last done on September 22,2019.