Hyderabad: The Indian Army lost a Commanding officer and two soldiers in the India-China face off on July 16th. Sources informed that Colonel B Santosh Babu, Commanding officer from Suryapet district of Telangana and two soldiers from Bihar regiment were killed in action.
An official statement from the Indian Army said, "During the de-escalation process underway in the Galwan Valley, a violent face-off took place yesterday night with casualties on both sides. The loss of lives on the Indian side includes an officer and two soldiers. Senior military officials of the two sides are currently meeting at the venue to defuse the situation'.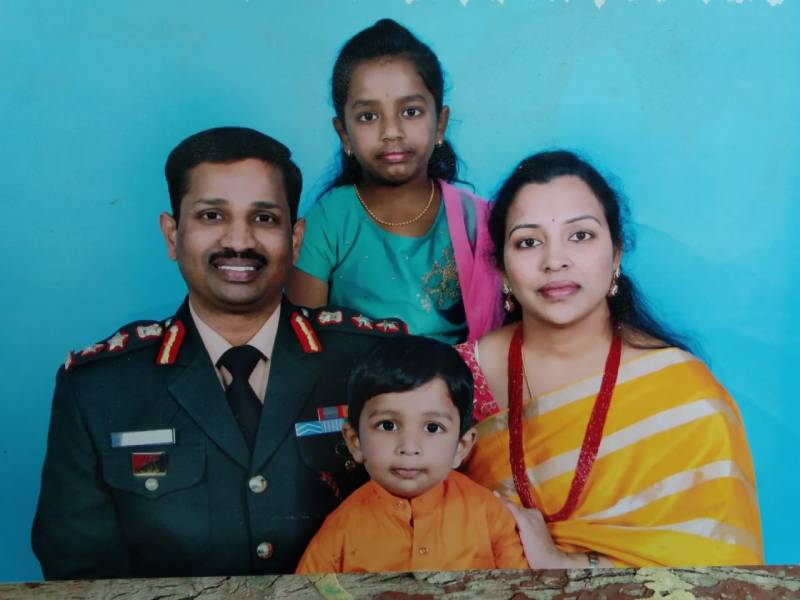 Colonel Bikkumalla Santosh Babu from Suryapet town had been stationed at the Line of Actual Control for around 18 months, sources close to his family said. He is survived by wife Santoshi and two children - a daughter and a son. The news of his death first reached his wife in Delhi late on Monday night.
The colonel's mother, Ms Manjula Upender, said though she is saddened by the loss of her only son, she is proud that he sacrificed his life for the nation and its people. "My daughter-in-law received the news first. She did not immediately share the information with me in view of my health. She called me today (16 June) around 2 p.m and told me about the incident," she said.
The violent face-off took place along the Line of Actual Control (LAC) in the Ladakh region amid heightened tensions over the border dispute between the two countries that had been on the rise for over a week.
This is the first time in 45 years the Indian Army has lost officers in a fight with the Chinese Army. The last time was 1975 when Chinese troops had crossed into the Indian territory at Tulung La region in Arunachal Pradesh, ambushed a patrolling team of the Assam Rifles, and killed four Indian soldiers.