Hyderabad: Around 250 votes in Ward 2 of Telangana's Manikonda village have turned out to be bogus. The incident came to light when a Congress candidate visited the ward as part of the ensuing Municipal elections. The candidate was not able to meet the voters mentioned in the list as there was no mention of the door numbers.
In another instance, a house in the village boasting of 51 voters turned out to be a luxury furniture shop. House number 1-20 in ward 13 of Manikonda village had 51 eligible voters, including women, according to the official electoral list. However, it proved to be a false one when former MP, Konda Vishweshwar Reddy visited the place as part of his door-to-door campaign.
When he and his party workers reached the location, the house turned out to be a three-storied furniture shop. According to Mr Vishweshwar Reddy, the list also had a man's name mentioned as a female voter while a woman's name was mentioned as a male.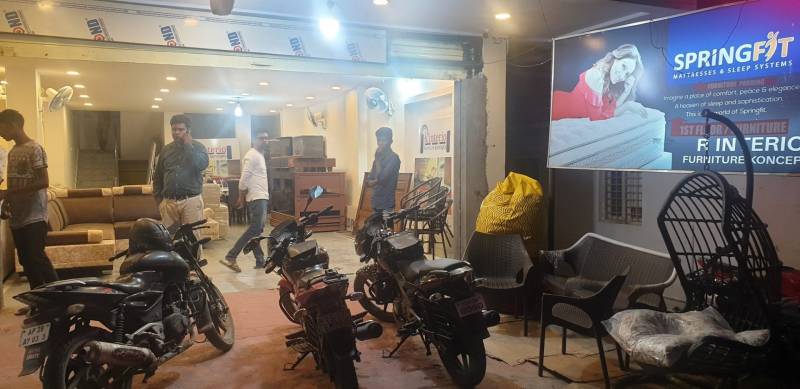 Furniture shop in Manikonda village
Mr Vishweshwar Reddy said, "The incident could have happened due to an honest mistake, shabby work or because of political influence. Whatever the reason, it is blot on democracy and will adversely impact opposition candidates."
Meanwhile, both the shop-owner and the landlord were unaware of the list.
The former Parliamentarian tweeted, "I am in Manikonda village. There are 50 voters in H. No. 1-20. When I came here for door to door campaign, it turns out to be a Furniture shop with no residents. Fake voters. This is shameful Election malpractice."
Mr Vishweshwar Reddy has reported the issue to Election Officer of Telangana and Election Commission of India.
According to the Election Commission, there are 46,000 eligible voters in Manikonda for this year's municipal elections.�
The incident once again exposes the bizarre tendency of encouraging bogus votes in Telangana. During the 2018 Assembly elections, the Election Commission of India had removed names of an astounding 27 lakh voters, including those dead, in the State owing to claims of duplicate and bogus voters.�