Hyderabad: Notwithstanding Covid-induced lockdown, the Telangana state officials have taken up pending works in the city. Works on major roads and traffic junctions, which would otherwise be moving at a snail's pace due to heavy traffic, are going on at a faster pace as there is no traffic.  Mr. Arvind Kumar, Principal Secretary, Urban Telangana, speaks to  NewsMeter about the works underway in the city during the lockdown.
How much work has been completed in the city?
Works which cannot be done during heavy traffic hours, like those on major rods and flyovers, at traffic junctions are being carried out. Works worth `1,500 crore are underway. On a normal day before the lockdown, labourers used to work for around 3-4 hours. After lockdown was imposed, we are able to put at least 12-16 hours of work.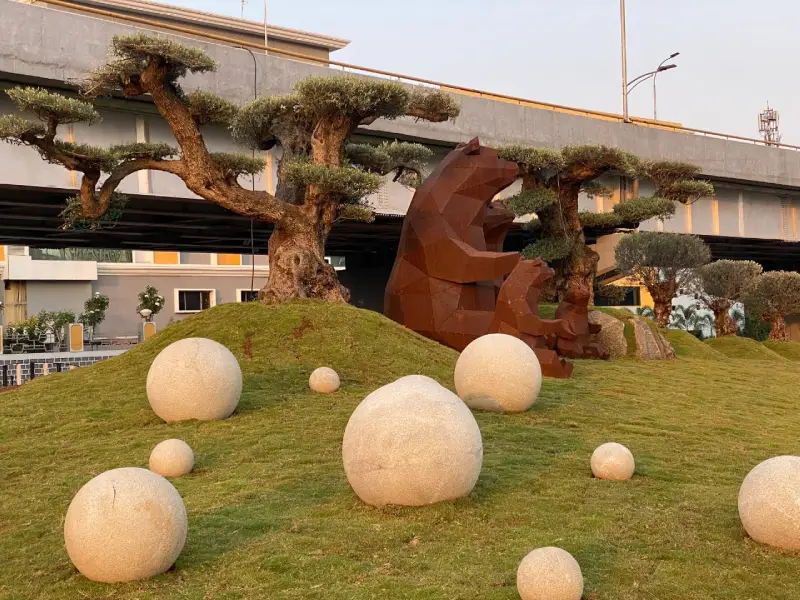 What kind of beautification work was undertaken?
For instance, near the RK Circle at Chandanagar, a traffic island is being improved. At the IKEA circle in Gachibowli, we have sculptures of a cat peeking over the flyover. We are planning on calling it a Cat Circle, if we can. Bear sculptures have also been placed. Apart from this, we have installed two precious 800-year-old bonsais. I don' t think anywhere in India you might have witnessed beautification of a traffic island in this manner.
https://twitter.com/arvindkumar_ias/status/1255739719696039936
Further, we are completing the pending works on BT roads and CC roads, and the foundation of all flyovers. Around 22 foundations for flyovers have been completed. Since all the foundations are in the middle of roads, it was difficult to complete them before the lockdown. Now, it has become easier. Meanwhile, there are at least 12 flyovers, stretching over 1,000 km, where work is going on. Begumpet flyover is one among them.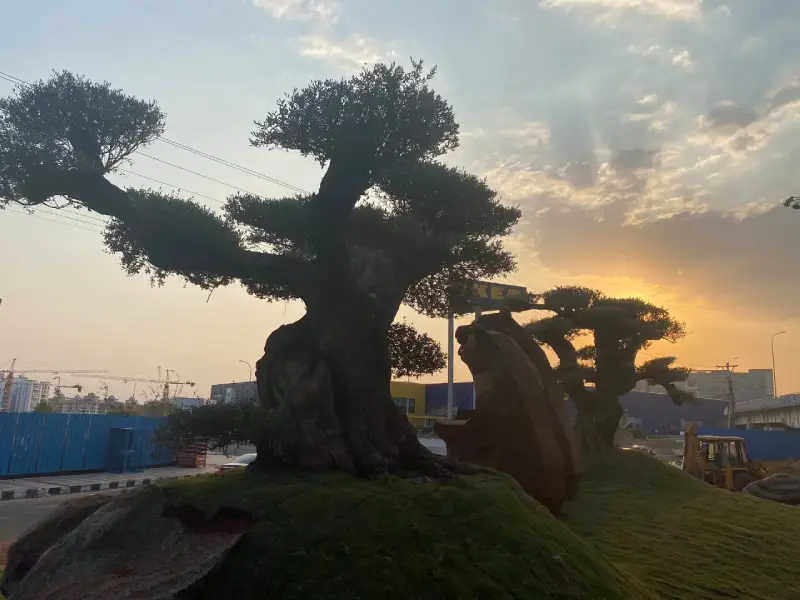 As an administrator, tell us the challenges being faced in carrying out the works during the lockdown?
Procurement of material for construction work has become tough. Usually, the raw materials are procured from far-off places and after the lockdown was imposed, there had been some problem in shifting the raw materials. To lay bitumen on roads, procurement of bitumen posed some problem.
Has there been any problem in reaching labourers? What about the labourers who are working on contract?
The construction and beautification works have been pending since long. The contracts have been already assigned to contractors, who had a steady labour force working under them. During the lockdown, they provided their labour for us. We ensured that all protocols were followed like wearing masks and gloves, and maintaining social distance. Workers usually work in two shifts, and even three shifts, at times.