Cops serve notice to occupants of Aditya Empress Towers in Shaikpet for "illegal activities"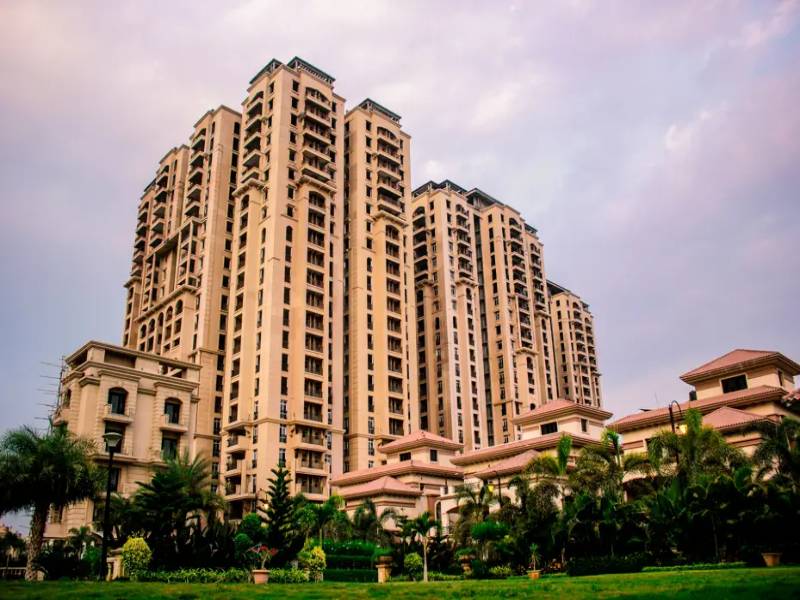 Hyderabad: The occupants of Aditya Empress Towers in Shaikpet were served notice by Hyderabad police for certain "illegal activities" on June 12. In the notice addressed to the occupants of the apartment complex, the Golconda police mentioned of several complaints against those residing in the apartment, including "bachelors living without proper identification, couples claiming to be fiancees."
The Golconda police specified that it has noticed "boozing/gambling activities in the weekends, trading/usage of drugs and lot of midnight movement by youngsters" in the area. Apart from this, the police said that many bachelors were staying at Aditya Empress Towers "without proper purpose or identification".
However, the residents deny any such activities happening in the residential area. Mr Rakesh, an owner of one of the flats said, "There are 792 flats in this area, and most of them are well-educated families. An unknown person has purposefully given a false complaint to the police to defame the residents," he said.
"We ( referring to Resident welfare association) have not received the notice, but it was sent to one resident. Notice was forwarded to us in the Telegram group on 12th June 2020, while we residents don't have any contact with police' added Ms. V Narapareddy, a resident of the gated community.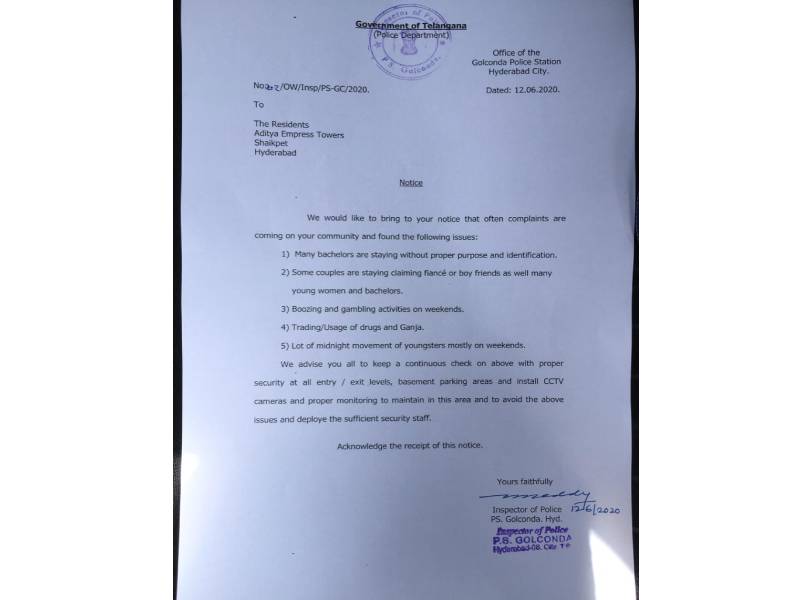 Speaking to NewsMeter, K. Chandra Shekar Reddy, Station House Officer, Golconda police station said that such activities were illegal and were brought to the notice of the police during routine patrolling. "We had issued the notice based on several complaints from the patrolling team, who observed illegal activities taking place in the area. We wanted to bring this to the attention of others also, who may be doing similar actions. No resident has responded to the notice yet," the police officer said.
Another police officer told NewsMeter that as per Section 149 of the Criminal Procedure Code, police can intervene if they believe that an offence is likely to take place and to prevent it. "Every police officer may interpose for the purpose of preventing, and shall, to the best of his ability, prevent, the commission of any cognizable offence," as per Section 149.