Hyderabad: In a video shared on Twitter, a COVID-19 patient admitted in the Gandhi Hospital's isolation ward, has alleged dismal conditions on the 7th floor of the department of DVL (dermatology, venerology and leprosy) ward where he is lodged. He further adds that all the Covid patients have been kept in the general ward sans any barricades.
The video begins with him introducing himself,  the  patient goes ahead and states , " All positive patients are kept together without any individual barrier or cabinets given to them. Looking at the restrooms you cannot figure out whether they are restrooms or storerooms. Washrooms are not even cleaned. In this situation they are treating us for Coronavirus,"
"Government is asking us to come get quarantined and treated by Gandhi. But this is what they are doing to us." the patient is heard saying in the video.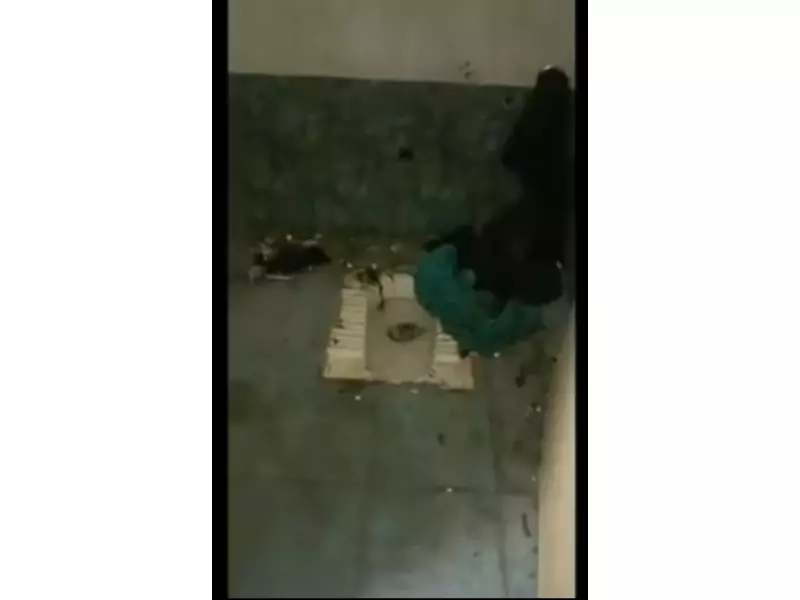 The patient was tested Covid-19 positive on 6 April and shifted to Gandhi Hospital isolation ward by 10:30 AM on 7 April. Previously, his father was also tested positive for Coronavirus.
@KTRTRS @MinisterKTR @TelanganaCMO @PMOIndia @TV9Telugu @TV9Telangana @ntv @NEWS #covidindia this how is the isolation ward in gandhi hospital
Unfortunately I was found positive and moved to this place
I don't know if this place cures us or gives us more diseases DVL male ward pic.twitter.com/S6KlYi44YM

— nitinbollam (@nitinbollam1) April 7, 2020
"The restrooms are doubling up as storerooms with waste and cleaning equipment. The only functional exclusive washroom has not been even cleaned. The government is asking us to get quarantined at the Gandhi Hospital in this condition," he alleges in the video.
According to hospital sources, around 400 Covid-19 patients and suspects are taking treatment at Gandhi hospital after converting it into a full fledged facility to treat only coronavirus patients.
A day after the incident was reported, on 8 March Wednesday, sanitation workers were sent to clean the toilets.
Earlier,  a similar video was released by another Coronavirus patient highlighting the pathetic condition of the isolation ward and lack of proper treatment in Sir Ronald Ross Institute of Tropical and Communicable Diseases, also known as Fever Hospital. After the video went viral, doctors visited her and started giving her treatment.