Hyderabad:
A 63-year-old Coronavirus patient died at Mumbai's Kasturba hospital on 17 March bringing the total number of Covid-19 deaths in India to three. According to the ministry of health and family welfare, the total number of confirmed Coronavirus cases in Maharashtra is 39, including three foreign nationals.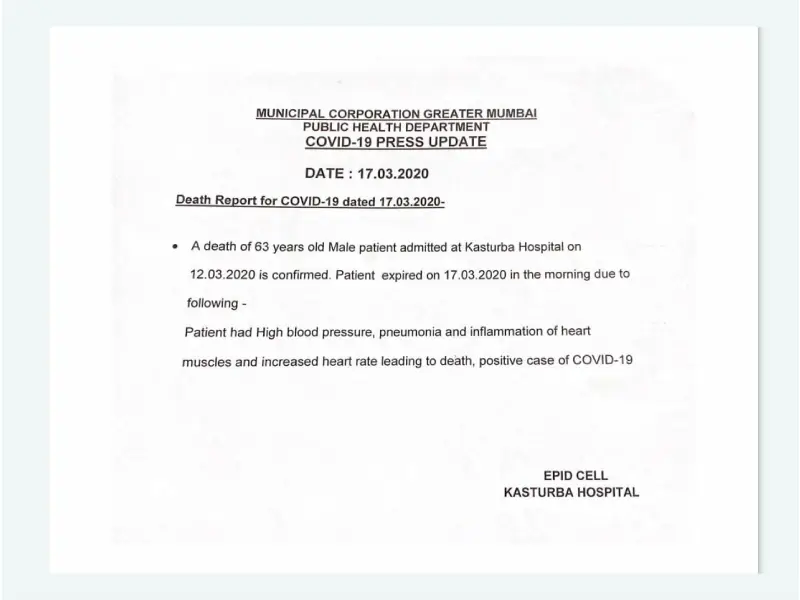 The 63-year-old man is the first Coronavirus death in Maharashtra. India reported its first COVID-19 death on 10 March when a 76-year-old man from Karnataka's Kalburgi died while he was being shifted from one hospital to another. The man had recently returned from Saudi Arabia. The next day Delhi reported the country's second death after a 68-year-old woman from Janakpuri, the mother of a Covid-19 patient, died at Ram Manohar Lohia Hospital.
As of 17 March, the total number of confirmed Coronavirus cases in India is 126. While Maharashtra has the highest number of cases with 39, Kerala is second with 24. So far, 13 people who tested positive for COVID-19 have been discharged after treatment.