Coronavirus: Indonesian tested +Ve traveled from Delhi to Hyd via train, 88 in the same coach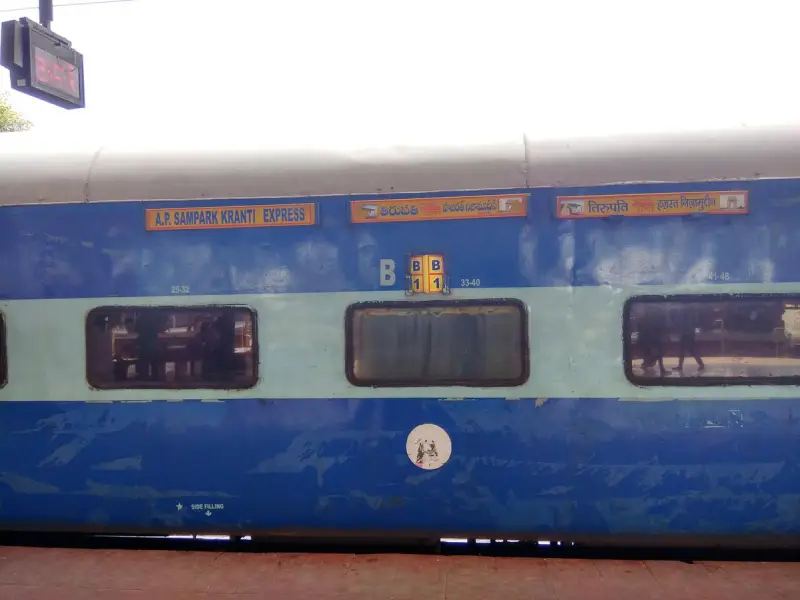 Hyderabad: Amid the Coronavirus outbreak in Telangana, it has been reported that the fifth positive case, an Indonesian, had traveled by the AP Samparkranti train (12708) on 13 March.
The patient was among a 13-member crew who was on a religious trip to India. Tracing other passengers who traveled along with the patient could be a herculean task for the government.
The director of state public health and family welfare department has written to the deputy chief commercial manager of the Secunderabad railway station and asked him to furnish the list of passengers for contact tracing.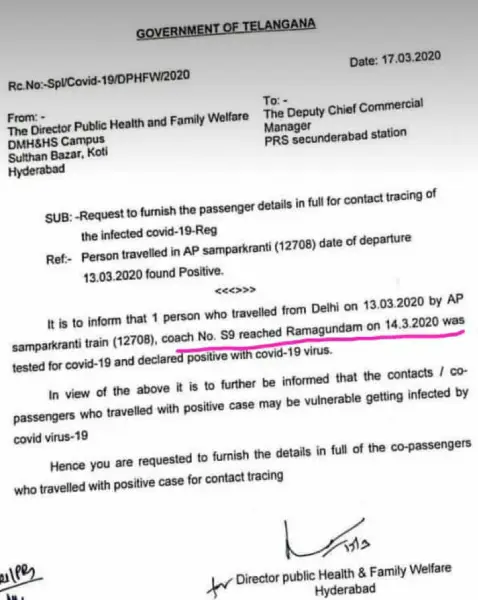 The letter read, "The patient (referring to the Indonesian) had traveled from Nizamuddin Rilway station in Delhi to Ramagundem in AP Samparkranti train (12708) on 13 March. He subsequently tested positive for Coronavirus. He was allocated a seat in coach S9, which reached Ramagundem on 14 March. In view of the above, it is to further be informed that the contacts/co-passengers who traveled with the Covid-19 positive patient may be vulnerable to getting infected by Coronavirus."
The South Central Railways authorities told NewsMeter that 88 passengers were traveling in the same coach with the patient. The department has furnished the names and details of the other passengers to the state health department. " The passenger boarded the train
Meanwhile, the doctors at Gandhi Hospital have collected samples from 9 persons who traveled with the Indonesian. The results of 9 are awaited.
So far the government has screen 65,238 suspects. The number of people put in isolation is 435. The samples collected are 432 of which 397 turned negative and 6 reported positive. The results of the rest are awaited.