Couple dupes 3,000 people through fake online dating platform in Vizianagaram, arrested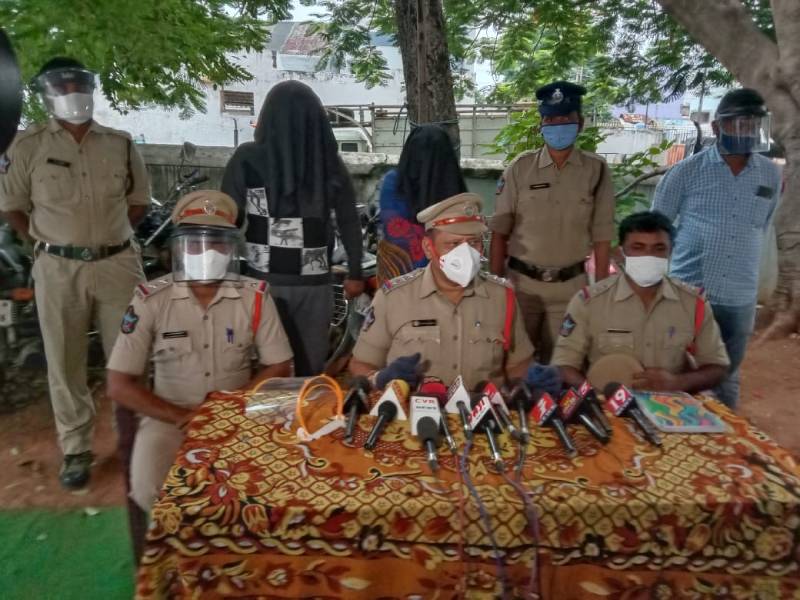 Vizianagaram: Forget reel-life 'Dream Girl', this fake online dating platform honey-trapped 3000 gullible people in Vizianagaram.
Police on Sunday arrested a couple for duping thousands of gullible people through fake online dating platform.
Identified as Aswin Kumar Raja and Sindhu, the couple extracted Rs 60 lakh from people by offering sexual favours, nude dances and few other services through fake online dating platform.
However, their fraud came to light a few days ago when the US-based NRI deposited $1100 into the account of the kingpin. He was supposed to deposit $150 in the account but he transferred $1100.
When he demanded the return of an extra amount, the couple denied, prompting him to lodge an online complaint.
Inspector of Police Two-Town police station Ch Srinivasa Rao said Aswin Kumar Raja, a native of Jamshedpur came to Vizianagaram Town 12 years ago to start a real estate business.
In the process, he met Sindhu, a single mother with two kids. Both began living together and planned to make some easy money for maintaining a lavish lifestyle.
The couple started a fake online dating platform by recruiting a few people and offered sexual favors, nude videos, and other services.
Sindu also employed some girls to make calls to gullible people a la Dream Girl. They used to send photos of girls to people and collect money from them.
Sindhu used to switch off her phone after receiving the money.
Police said the investigation has revealed that during the last three years, they called up 5,000 people of whom 3,000 fell into their trap. On average they made Rs 60 lakh in three years.
Police immediately swung into action and arrested the duo. Police have tracked the bank accounts which were being used for depositing crime proceeds.