Hyderabad: Amid the COVID-19 lockdown, the government has released a list of permitted and non-permitted activities within Hyderabad city.
While individual movement of essential services such as health care workers are permitted, persons above 65 years with co-morbidities, pregnant women and children are not allowed to venture outside. No movement of persons is allowed from 7 pm to 7 am.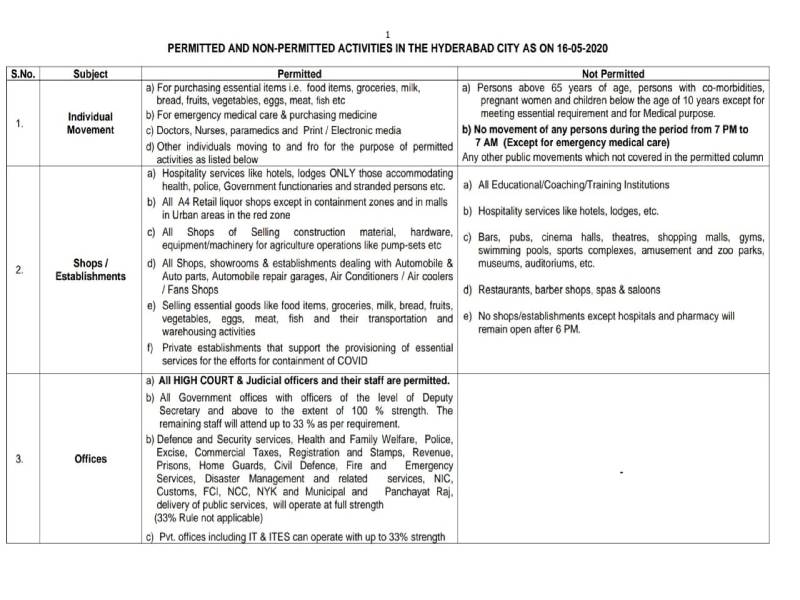 All educational institutions, hospitality services like hotels and restaurants, bars, pubs, cinema halls, swimming pools, amusement parks will continue to remain shut. On the other hand, all shops selling construction material, hardware equipment, machinery, air-conditioner and auto-mobile showrooms will be allowed to function.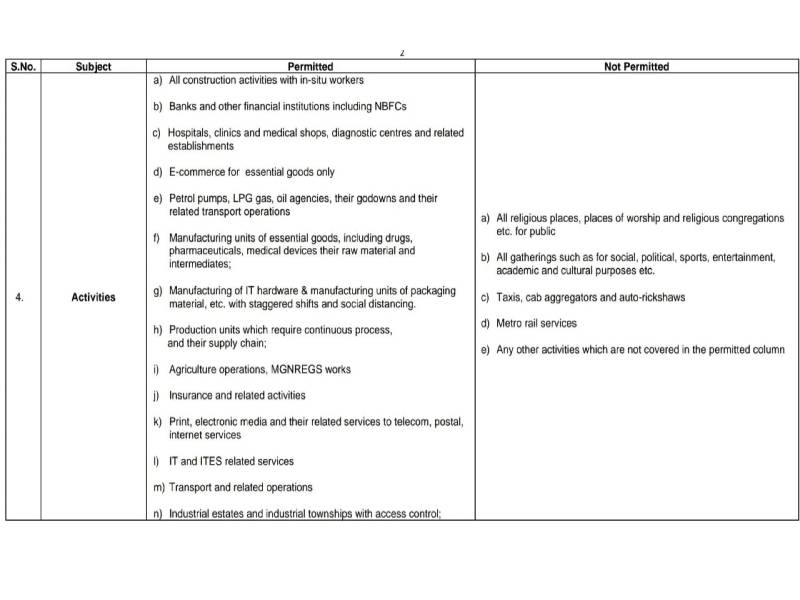 All high court and judicial staff are permitted to function during the lockdown. Government officers of the level of Deputy Secretary and above have to work with 100 percent strength, while for the remaining staff, up to 33 percent of the employees may work. IT employees can work upto 33 percent strength.