Hyderabad: The number of COVID-19 cases in the state has been increasing ever since Telangana started mass testing. On 23 June, the state crossed the 9,000 mark after it reported 879 new cases. Telangana also reported three deaths on Tuesday, taking the death toll to 220.
The Greater Hyderabad Municipal Corporation (GHMC) area continues to see the highest number of cases in the state with 652 new cases reported on Tuesday alone. Medchal district reported 112 cases, while Rangareddy saw 64 new cases on Tuesday.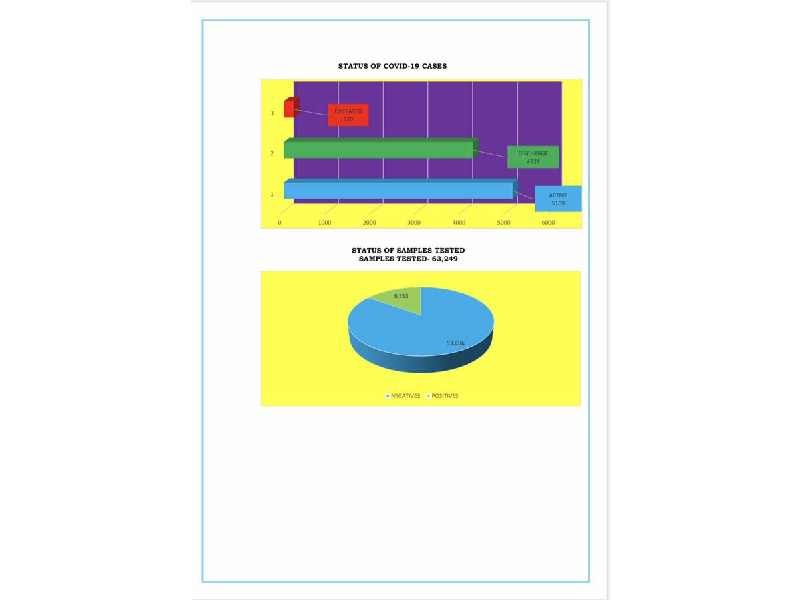 The total number of COVID-19 cases in the state has now crossed 9,553. As of 23 June, Telangana has 5,109 active cases. Also, the state tested 3,006 samples in the past 24 hours. So far, it has tested 63,249 samples.
Meanwhile, the Sardar Vallabhbhai Patel National Police Academy where two trainee IPS officers had tested positive around two weeks ago reported eight new cases, including a woman and four drivers. According to sources in the health department, the infected people lived in the surrounding areas of the academy at Shivarampally in
Hyderabad. The eight people did not have any contact with any of the trainees in the past few days and sources said they could have contracted the infection from a local source. All eight were shifted to isolation facilities and their families placed under quarantine. Some of their neighbors have also been advised to stay under home quarantine.