Hyderabad: Andhra Pradesh government has arranged 410 state-of-the-art ambulances to ramp up door-to-door screening for COVID 19 in the state.
This follows Andhra Pradesh chief minister YS Jagan Mohan Reddy's announcement to conduct COVID-19 screening across all households within 90 days.
According to S. Rajiv Krishna, advisor to the Andhra Pradesh chief minister, the state has arranged 400-410 ambulances for door-to-door screening.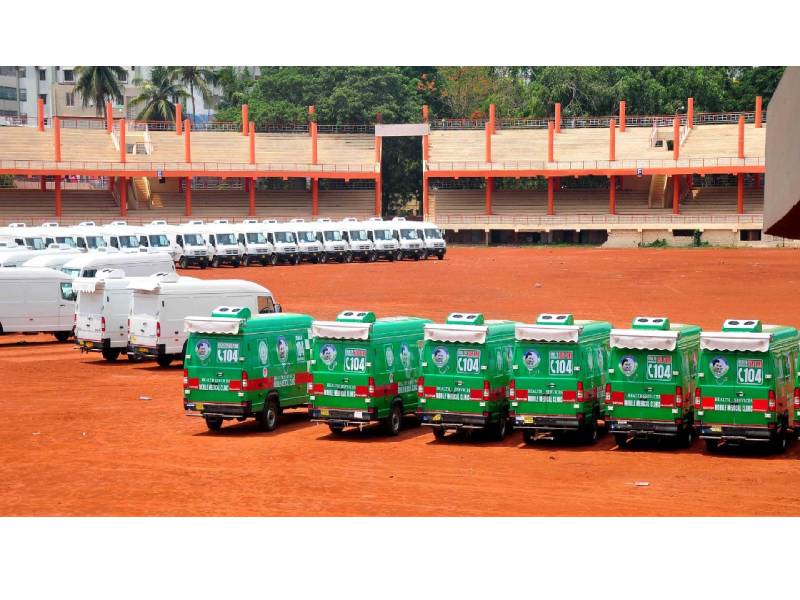 "Of this, 130 ambulances will have an advanced life support system including ventilators, defibrillators, and other equipment. This has been done keeping in mind the people having underlying diabetes, high blood pressure, and other chronic ailments," he said.
Elaborating, he said a proper system will be followed and there will be no random selection of households. "Beginning from the containment zones and most affected districts, the screening will be done to gauge the COVID-19 situation in the state," he said.
Andhra Pradesh is known for conducting regular COVID-19 testing compared to Telangana. Till June 26, Andhra Pradesh has conducted 7.91 lakh COVID-19 tests of which 1.45 percent came back positive. Telangana tested 75,308 samples of which 16 percent came back positive.
Even as Andhra witnesses a surge in COVID-19 cases, the officer maintained that there seems no community transmission in the state. "The surge can be mostly explained with the lifting of the lockdown and increased movement of people across the borders. We have a protocol in place for people entering and exiting the state's borders. The surge is expected to be till mid-July," he said.
Despite incurring Rs 150 crore loss per day due to the lockdown, he said the state will conduct screening in 90 days. "In the context of the COVID-19 pandemic, I don't think we can afford to ignore the health sector. Improving health infrastructure has always been a priority. We have appealed to the Centre for funds. We should learn how to live with the virus," he said.