Hyderabad: The total number of Covid positive cases in Telangana climbed to 73,050 on Wednesday (August 5). The data, as released by the Telangana Department of Public Health and Family Welfare on August 6, says that 2,092 more people tested positive for the virus.
Meanwhile, 1,298 citizens recovered from the infection on Wednesday, taking the tally of total recoveries in the state to 52,103. The recovery rate now stands at 67.19 per cent.
A total of 13 people succumbed to the virus in the day, taking the fatality rate of in the state to 0.80 per cent. Altogether, 589 citizens succumbed to Covid-19 so far.
As of August 5, there are 20,358 active cases of Coronavirus in the state and 13,793 are under home isolation. The number of samples tested is 21,346 as on August 5.
Vacancy of beds
The state currently has 17,857 vacant beds for Covid patients.
There are 11,520 isolation beds, 4,455 oxygen beds, and 1,882 ICU beds vacant at state hospitals.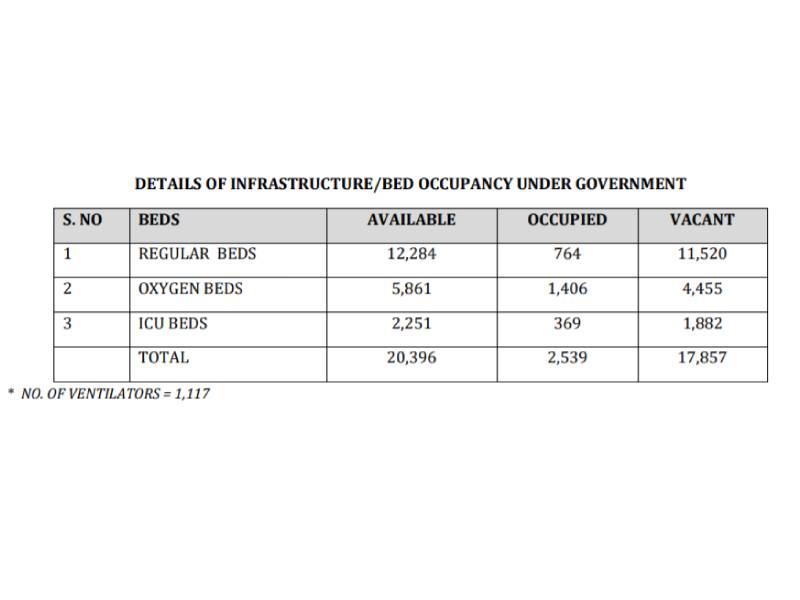 As per health economist, Dr Rijo M. John, the Telangana state is recording a daily growth of Covid cases at 2.3 per cent, which is lower than the national average of 2.9 per cent. Comparatively, Telangana also ranks much lower than other states in the said category.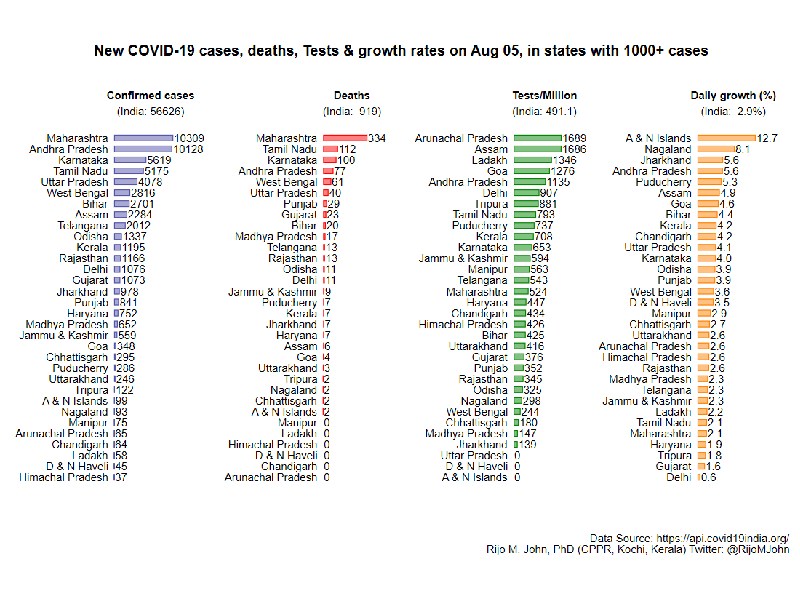 (Source: Dr Rijo M John)
Telangana, in comparison, is also doing relatively better with regard to tests per million population. As per the medical bulletin released by the state, the tests conducted are much higher than what was designated by the World Health Organisation. As per WHO's indication of 140 tests/mil population, Telangana should be conducting 5,600 tests per day, but it is conducting 21,000 plus tests.
The data released by Dr John also puts Telangana at the 14th rank in per million tests, when compared with other states in the country.