CRICKET: Pak Cricketer Hasan Ali marries Faridabad's Samiya Arzoo; another Indo-Pak love story unfolds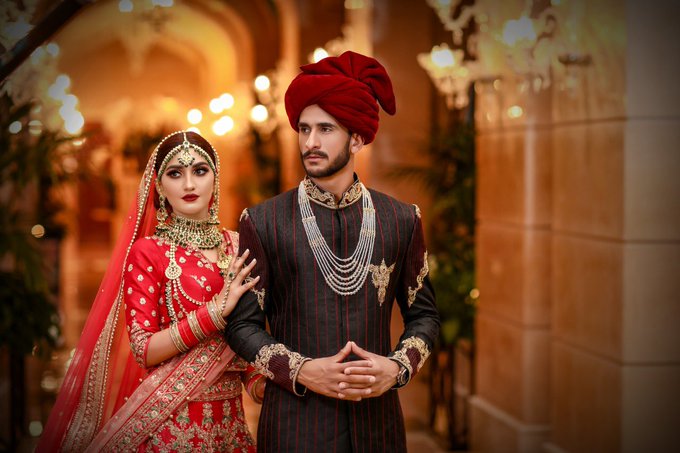 Dubai: Pakistan fast-bowler Hasan Ali on Tuesday tied the knot with his lady-love, Samiya Arzoo from Faridabad, Haryana. The two had known each other for a year now as Hasan and Samiya had first met in Dubai when Hasan had gone there to play a tournament.
Samiya, who is a flight engineer by profession, works in a Dubai based airline. She had completed her schooling from the city and had graduated with an aeronautical engineering degree from a private university in Faridabad.
At the same time, Hasan had played just under 100 games for Pakistan across all formats. The former World no.1 is currently going through a rough patch as he was completely ineffective in the World cup and went for over 80 runs in his quota of 10 overs against India.
He had taken a break from cricket as he had plans of marriage. He confirmed his marriage with Samiya later on once both families had agreed to the marriage.
As relations between India and Pakistan are on the bitter side now, this partnership between Hasan and Samiya is a welcome move for both the countries to add a little bit of love.
On this occasion, Samiya's brother Akbar Ali said – " My great grandfather's brother had migrated to Pakistan during the partition, and that side of the family has lived there since. So we know that she has a family there too."
Notably, Hasan Ali is the fourth Pak cricketer to marry an Indian. Former Pakistan cricketers such as Zaheer Abbas, Mohsin khan and Shoaib Malik have all married Indians.