Cyberabad police consider closing down Biodiversity Flyover during night to minimise accidents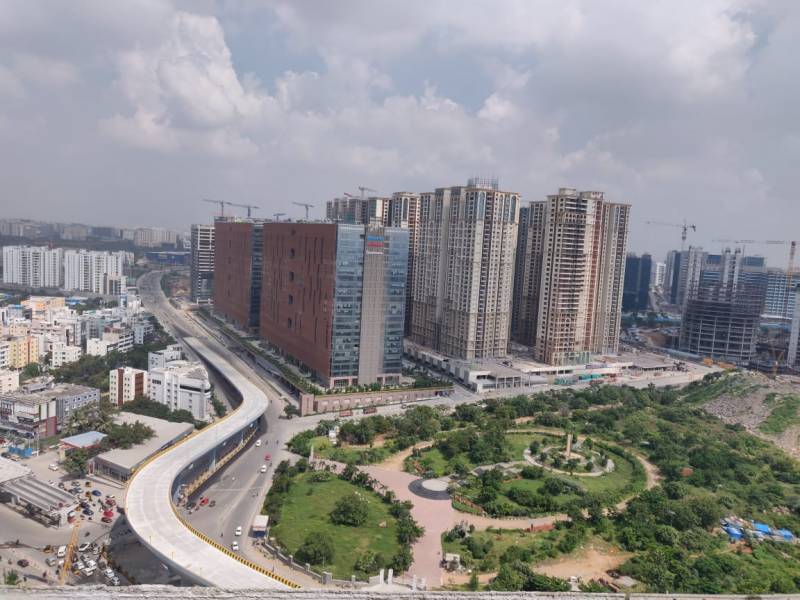 Hyderabad: Cyberabad police are mooting a proposal to close the recently inaugurated Biodiversity Flyover during night hours to minimise accidents. They think that this idea can help reduce accidents on the flyover, which had already claimed three lives in two accidents within two weeks in November 2019.
"We are of the plan to close it during night hours. We will discuss with GHMC and other stakeholders and finalise on the plan. Though it may cause inconvenience to motorists, it could also help minimise accidents on the flyover," a senior police official said.
On Saturday, the officer added that many high-rise buildings surround the flyover, making it a hangout spot for motorists. Moreover, people gather to click pictures with the buildings in the backdrop. Besides, with its typical path, many motorists are not able to understand the structure.
At present, GHMC is carrying out repair works on the flyover. These works are related to safety measures, signboards, fixing rumble strips to slow down the vehicular speed to minimise accidents. A team from GHMC's engineering wing and an independent group of experts constituted by the government will inspect the measures and structures once the works are completed. If satisfied, the teams would recommend opening the flyover for vehicles.
Telangana Minister for Municipal Administration and Urban Development KT Rama Rao inaugurated the 990-meter long unidirectional flyover on November 4. A week later, on November 10, a drunken techie rammed his car into five people, who were clicking pictures on the flyover. The impact threw two individuals off the flyover, landing on the road underneath and dying on the spot, while the three others sustained severe injuries. Police reports indicate that the driver had been drinking and was driving at high speed.
Two weeks later, on November 23, businessperson Krishna Milan Rao Kalvakuntla lost control of his car due to over speeding and hit the parapet wall. The car then jumped off the flyover, landing on the road underneath. It crushed a woman to death and injured four others, who were standing at the auto stand beneath.
Many auto drivers and other passersby escaped the major mishap in a fraction of seconds. Since then, the authorities had closed down the flyover for vehicular movement. GHMC and the state government have initiated safety measures on the flyover, following several questions on its safety.