Delhi : BJP's Mehrauli district chief Azad Singh was seen slapping his wife, an ex-south Delhi mayor, at the party's office right after a meeting with senior leader Prakash Javadekar on Thursday. A video of him slapping his wife has gone viral on social media.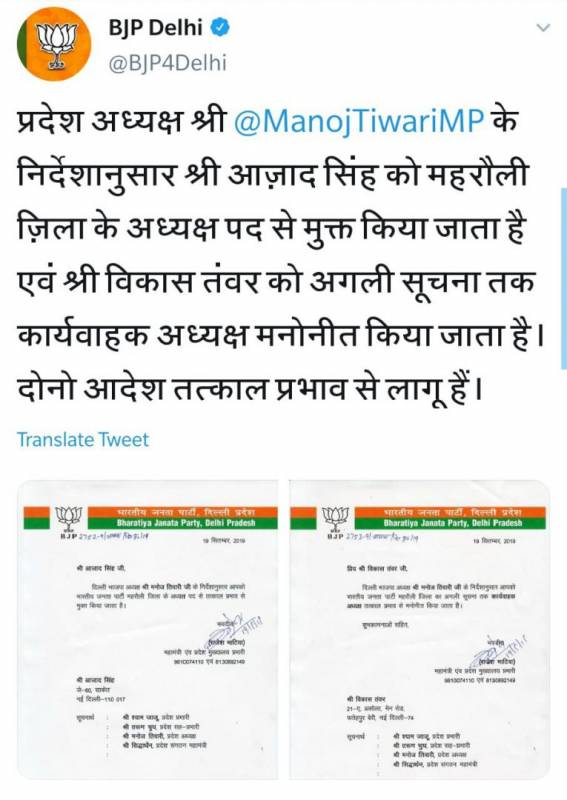 Following this incident, Singh has been removed from the post of Mehrauli district president. Singh allegedly slapped his wife in front of several people. The decision to remove Singh from the post was taken by the Delhi BJP unit chief Manoj Tiwari and party general secretary Rajesh Bhatia.
The BJP leaders said that the duo had been involved in marital discord and that Singh had even applied for divorce from his wife. Allegedly, the fight between the couple broke out as soon as they walked out of the meeting that had been called by senior BJP leader Prakash Javadekar on poll preparedness.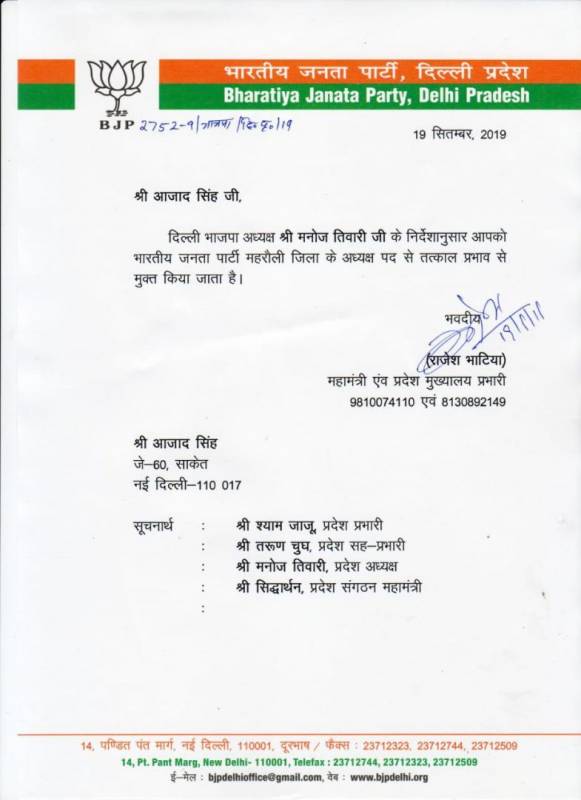 The BJP leaders took a strong view of the entire incident and have appointed another BJP leader, Vikas Tanwar, as working president of Mehrauli district.