Hyderabad: In a shocking incident, a father in Karimnagar District was forced to carry the dead body of his daughter as ambulance services were 'out of order'. The incident occurred in Karimnagar government hospital where the 7-year-old daughter of Sampath was being a treatment for liver ailment.
The girl's father, Sampath hails from Konaram village of Sri Rampuram Mandal of Peddapalli District. His daughter reportedly passed away on Sunday afternoon during treatment.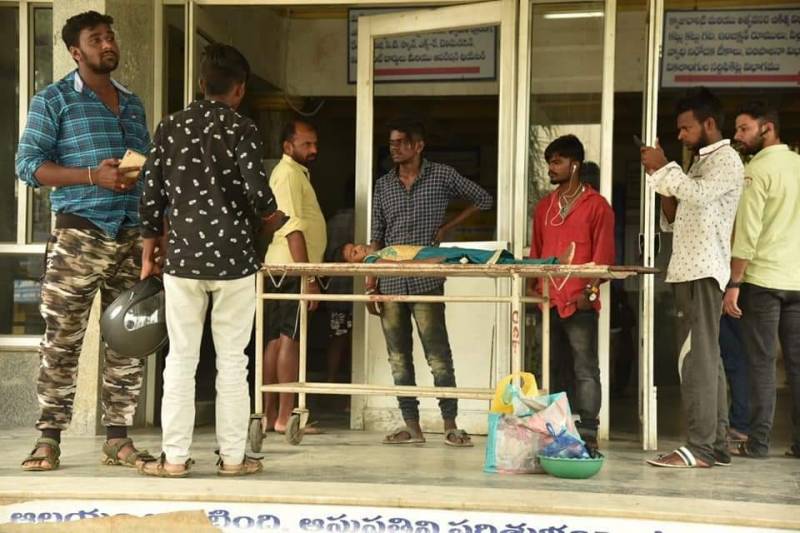 The father faced a lot of hurdles in transporting his deceased daughter as the hospital authorities failed to provide him with an ambulance to take back his daughter's mortal remains to his village.
Sampath requested the hospital authorities to provide a hospital ambulance as he had no money to bear the transportation charges. However, the hospital denied him the ambulance service stating that the ambulance was 'out of order'.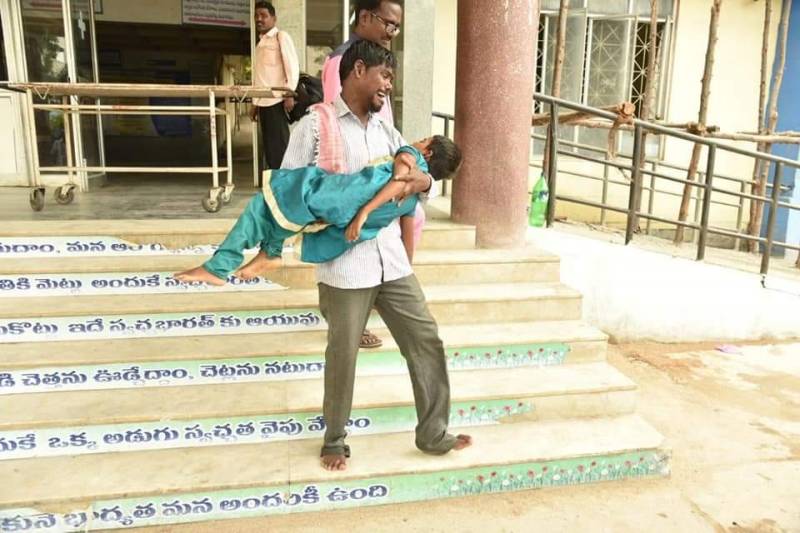 Distressed with his daughter's death and no available ambulances, the father decided to carry his daughter's mortal remains in his hands. He was even forced to walk with her body till the nearest auto-stand, where he was seen requesting many auto drivers to help him take his daughter's body to his village. One of the drivers helped Samanth and dropped him off at his village.
Agitated, the local residents held protests against the hospital authorities and demanded action be taken against the State Health Minister, Etela Rajender.