Devotee commits suicide at Tirumala, hoping for salvation; TTD authorities condemn such false beliefs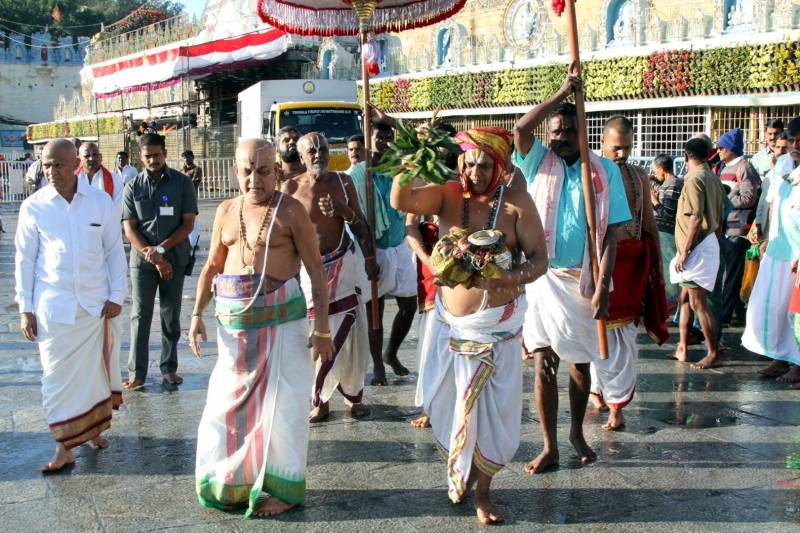 Hyderabad: In a shocking incident, a devotee jumped in front of Tirumala Tirupathi Devasthanam's milk van. He committed suicide in front of Tirumala temple in the early hours of December 13.
Worship at the temple was suspended for a while, as priests quickly performed purification rituals. Worship commenced shortly after that.
TTD Chairman YV Subba Reddy expressed anguish over the incident and appealed to devotees not to commit suicide based on superstitious beliefs.
Speaking to media on Friday, The Vaishnava Agama Advisor AV Ramana Dikshitulu said, "Suicides in Tirumala are unwelcome, and it is a major sin. It is a superstition among some devotees that death in Tirumala earns them salvation from the mortal world."
He also appealed to devotees not to undertake such acts based on false beliefs as it would affect sentiments of millions of devotees across the world.