Hyderabad: A photograph purportedly showing Japanese healthcare professionals at an airport is going viral on social media. Many posts claim that the photo shows a group of 1,000 doctors from Japan arriving at Wuhan, China, to help with the Corona virus crisis. Wuhan is the Chinese city where the deadly virus is said to have originated.
1.000 MEDICAL TEAM FROM JAPAN, COME TO WUHAN FOR HELP. GREAT, BRAVO JAPAN.(ctto)@japan God Bless and takecare pic.twitter.com/tGpaB6qNC9

— EnDyi (@EnDyie193) February 1, 2020
This picture, which shows people walking in two rows wearing a vest with a Japanese flag on it, is being circulated on both Twitter and Facebook.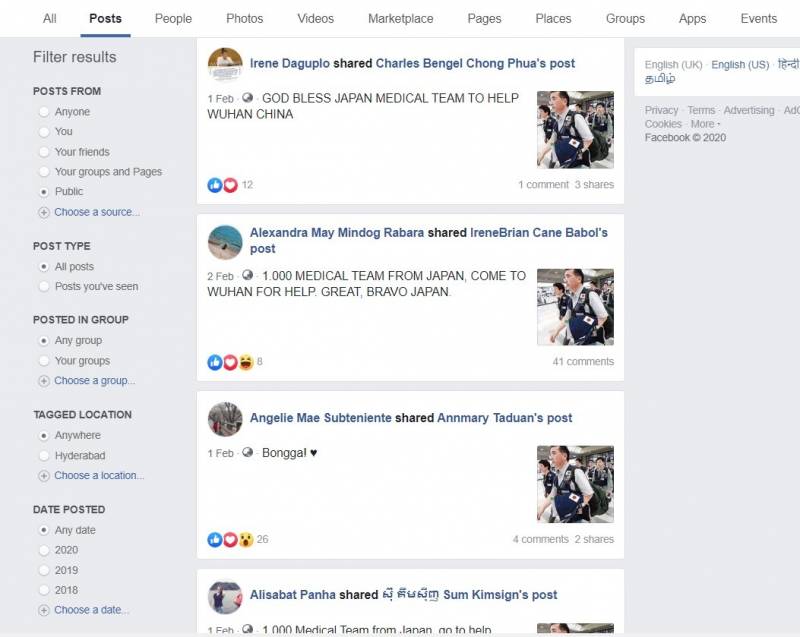 Fact Check:
China has been facing a crisis with the outbreak of the Corona virus. Over 20,000 people across the country have been affected and reports say at least 425 people have died of the virus. However, there has been absolutely NO reports of any group of foreign doctors arriving in China to help the affected people. Also, the photograph that has been doing the rounds of social media shows these doctors without any protective masks.
NewsMeter's reverse image search proved that this image is, in fact, from May 2008. According to a report published on a Chinese website China.org.cn a 22-member Japanese medical team had arrived in China in May 2008 when southwest China's Sinchuan province was hit by an earthquake.
http://www.china.org.cn/china/aid_from_overseas/2008-05/21/content_15840069.htm
A 7.9 magnitude earthquake had hit China in May 2008 killing more than 87,000 people and causing heavy damages. Many countries, including Japan, had assisted China during the catastrophe.
https://reliefweb.int/report/china/foreign-medical-teams-active-earthquake-relief
Therefore, the claim that a Japanese team of 1,000 doctors arrived in Wuhan, China, is FALSE. This picture is more than 11-years old when Japanese medical personnel arrived in China to provide medical assistance to victims of a massive earthquake.